Taking a main character out of their element is almost always a good thing. It forces them not only to reevaluate their past, but more importantly to make a firm decision on their future. Boardwalk Empire's "Acres of Diamonds" used the 'character of out his element' storyline quite well, giving us (for the first time in a while) a real understanding of the emotional motivations of one Nucky Thompson. With much of the Northeast between himself and Atlantic City, we catch a glimpse not of a gangster plotting elaborate machinations, but of a man wondering if he can change. "Acres of Diamonds" makes me wonder if Boardwalk Empire would be a better show if it had a smaller set of characters. Sure we would lose some of the sprawling storytelling, but I feel Terrence Winter has lost something in the grand story he's trying to weave together. "Acres of Diamonds" reveals Nucky Thompson to be a very compelling character to explore, I just hope the show intends to mine more stories from his inner conflict and rely less on outside forces.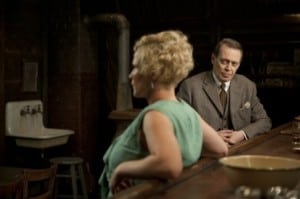 Nucky's trip to Tampa was the main storyline of the episode, but there were other engaging plots to get into. Richard Harrow's trip back to home wrapped up this week as the man who hired him, Carl Billings, came back to finish him. Emma came in for the save as she shot and killed Billings with a shotgun. I've enjoyed Harrow's trip back home storyline so far and this episode seemed a good way to finish it. Harrow is a changed man; the hardened man who took out a whole building of gangsters just a season ago is gone. I don't really know how Harrow's storyline will play out for the rest of the season (my guess would be that it involves Tommy), but seeing the man he's become I don't think he can cut it on the boardwalk anymore.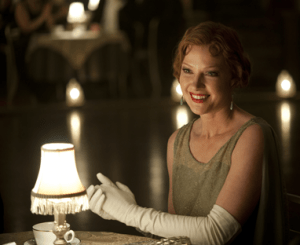 Unlike Harrow, Gillian is quite capable of shooting up (just not a gun) as she went on a fake date of sorts as she pretended to be Roy's wife. It's nice to see that Roy isn't a psychopath and that his interest in Gillian is genuine, it's that knowledge that makes Gillian's heroin hits that much more tragic. I'm still unsure is Roy will become a big player (maybe pushed by Gillian's insistence), but I guess we'll just have to see. Meanwhile, Dr. Narcisse has entered the heroin business with Arnold Rothstein (love the little detail of him wiping his hands after shaking his hands). He then went to Chalky and offered him one of The Cotton Club's best singers, Daughter Maitland (Margot Bingham). Narcisse then offered Dun an opportunity to handle some of his heroin trade. Jeffrey Wright has been doing great a job as Dr. Narcisse who really steals every scene he's in.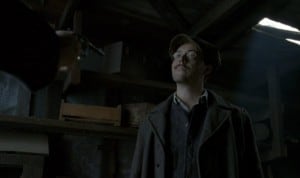 The most hit or miss part of the show was the Willie storyline. For those that don't remember, Willie is Eli Thompson's son. He's in college right now, and in this episode he wants to impress a girl so he goes to Micky Doyle to ask (or steal) some liquor. Micky eventually gives in, and Willie is the hit of the party. He gets the girl of his dreams to make out with him in the library, until Bucky (aka stereotypical Bully) comes in with a crowd and makes fun of him. Unlike most teenager/children storyline's in an adult drama, I didn't have a problem with any of the actors. I more had a problem with the way in which Willie was embarrassed. I know the 1920′s were a different time, but why would a person be made fun of for getting caught making out with an attractive girl in any decade. I understand why the bully did what he did (he wants to make Willie feel bad for stealing his girl), but why did Willie get upset. So what is he got a stiffy? Why is that embarrassing? I understand that they want to have a reason for Willie to quit college and become a bootlegger; I'm just hoping this isn't it.
While all the stuff above was entertaining, it was Nucky's time in Tampa that really had the most impact. Patricia Arquette hasn't been in anything of significance in a while, but she held her own in "Acres" as Sally, the bar owner. Her conversations with Nucky felt like two real people talking. While I enjoy "Boardwalk," it can sometimes lose itself in the bootlegging gangster world full of wise crackers and tough guys. It was nice to see Nucky talk to someone formidable that wasn't threatening him. We also were introduced to coconut murderer and later on real murderer McCoy, an old friend of Nucky's who was working with the very hick gangster August Hicks. McCoy's use of the machete was a brutal way to end the episode, but quote the stinger to the best episode of the season yet.
Novel Notices
- Sorry for the review being late, but I think we'll all agree to watch Boardwalk Empire Monday until Breaking Bad ends.
- Congratulations Bobby Cannavale, who won the Emmy for Best Supporting Actor in a Drama Series. Gyp Rosetti will not be soon forgotten.
- The last thing I saw Patricia Arquette in was "Tiptoes." The podcast "How Did This Get Made" did an episode on it and I fully recommend watching it and then listening to the podcast. Need further incentive? Gary Oldman plays a little person in it, yea that actually happened.
- Would love to hear your thoughts on the show, so sound off on the comments below.
"Acres of Diamonds" = B+