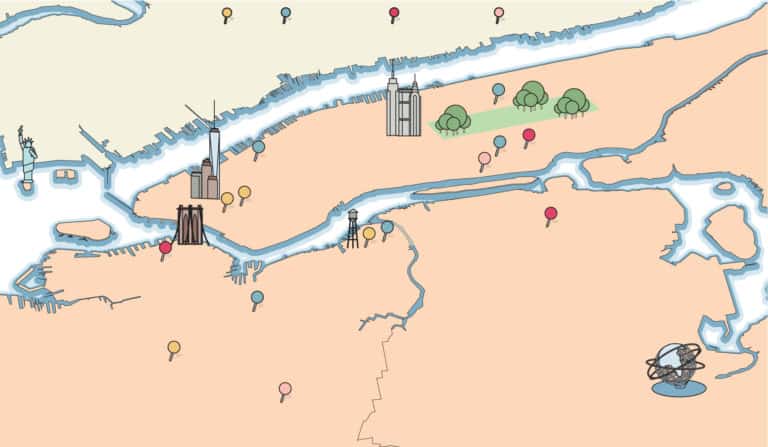 The most classic example of an apartment that you see in a television show where you think to yourself "there's no way they could live there in real life" was on the show Friends.  Monica and Rachel's apartment is a ridiculously huge place with two nice sized bedrooms in the heart of a prime location.  I'm sorry but a chef and a coffee waitress salary isn't going to cover what would surely be around 5 grand in NYC.
If you are dead set on living in Manhattan without roommates, yet you can't keep a job, you will most likely be living in a closet and showering down the hall. But that's not what happens on television.  An article at The Washington Post compares and contrasts the realities of New York living with various TV shows.
It concentrates on Girls, but looks at other shows over the past 60 years. The further back you go, the more realistic the rent is. Sure, rent was cheaper in the 1950s and'60s, but the characters weren't living in the lap of luxury, either. Neither Ralph Kramden nor Archie Bunker could afford to live in Manhattan.
Check out the first example below:
Hannah Horvath's place in Girls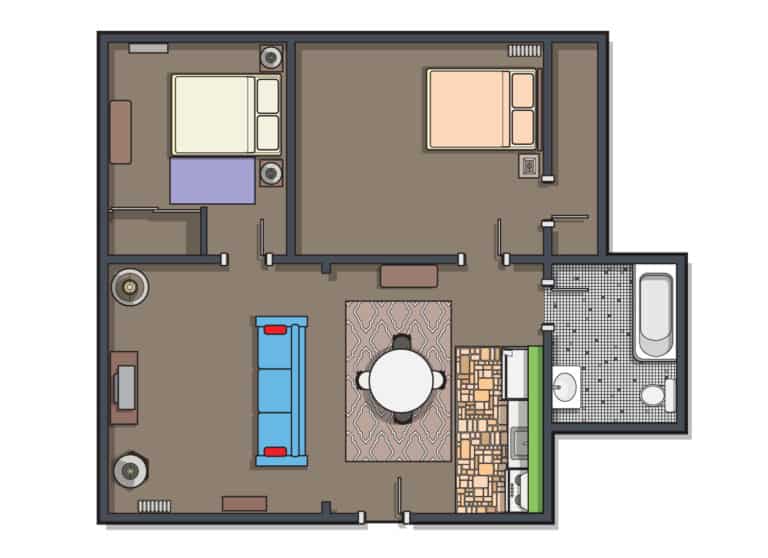 Location: Greenpoint, Brooklyn (India Street)
Roommates: At different points — Marnie Michaels, Adam Sackler and Elijah Krantz
Job: Unemployed, barista, GQ writer, teacher, freelance journalist
Show's claimed cost: Rent not specified
Estimated real-life cost: $2,200 to $3,000 per month for a two bedroom
Check out the rest of the apartments on the Washington Post.