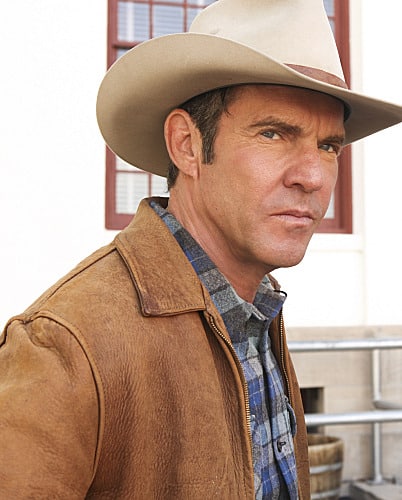 Fans of CBS's comedy and drama line-up can breath easy for the most part.  The eyeball network announced renewals today that included nearly their entire prime-time lineup, but left a few show's fates up in the air.
On the comedy front 2 Broke Girls and Mike and Molly were renewed, with How I Met Your Mother and The Big Bang Theory already announced.
When it comes to drama, CBS has ordered new seasons of NCIS: Los Angeles, Person of Interest, Elementary, Hawaii Five-0, The Mentalist, Blue Bloods and The Good Wife.  Again, no surprises there. And on the reality end of things, The Amazing Race, Survivor and Undercover Boss will continue next year as well.
CBS wants another season of Two and a Half Men, but negotiations are currently under way.  After badmouthing the series earlier this year it's unlikely Angus T. Young will return;  unless he's a backslider already.  Stranger things have happened.
On the new show side of things, the jury is out on Vegas. The show has been moved to Friday after its numbers cooled off mid-season and has been, in theory, posting acceptable demos for a Friday show, but the period piece's budget might not make for a viable trade-off.  Golden Boy initially posted gains over Vegas in its former time-slot but has gone on to lose its strength there as well, so for the time being it remains on the bubble.
CSI: NY and Rules of Engagement similarly remain on the bubble, but in the case of Rules most of the cast has already been out job hunting so if it is renewed there will likely be major cast changes.