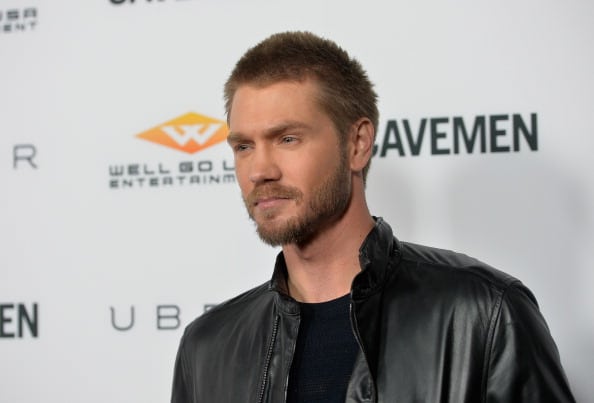 Agent Carter's team is getting assembled.
One Tree Hill star Chad Michael Murray and Dollhouse alum Enver Gjokaj have joined Marvel's Agent Carter in a series regular roles. The ABC series focuses on Hayley Atwell's Agent Peggy Carter from Captain America: The First Avenger and her career as a secret agent one year after the events of of the film. Marvel.com broke the news about Murray's casting, while The Hollywood Reporter was the first to report about Gjokaj.
Murray will play Agent Jack Thompson on the ABC comic book-inspired drama. Gjokaj is tackling the role of Agent Daniel Sousa. Both characters are first introduced to Agent Carter (Atwell) when she starts her new job at the pre-SHIELD Strategic Scientific Reserve in New York City.
The eight-episode freshman season of Agent Carter will air in between the first and second half of Agents of SHIELD's second season, which will take place in 1946 as "peace has dealt Peggy Carter a serious blow as she finds herself marginalized when the men return home from fighting abroad. Working for the covert SSR (Strategic Scientific Reserve), Peggy must balance doing administrative work and going on secret missions for Howard Stark all while trying to navigate life as a single woman in America, in the wake of losing the love of her life—Steve Rogers."
In addition to One Tree Hill, Murray's TV credits include Southland, Dawson's Creek, Gilmore Girls, and the upcoming History miniseries, Texas Rising, while Gjokaj has appeared in Dollhouse, Extant, The Walking Dead, and even had a small role in Marvel's The Avengers as a "young cop."
While Agent Carter does not have an exact premiere date yet, it will air Tuesdays at 9 p.m. in Agents of SHIELD's empty slot when it goes on hiatus for the winter.
Photo by Alberto E. Rodriguez/Getty Images