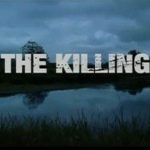 Looking at last night as an example, there are certain nights of the week (Sundays and Tuesdays, I'm looking at you), when it seems there are so many choices of television that I cannot possibly choose what to watch, let alone watch it all. Luckily for me, I have a three tuner DVR, but even that only helps so much when faced with so many programming choices.
What were our options last night? Let's consider that I get the full Dish Network package, so I can watch any show on any network. These are the shows I WANTED to watch and where they landed:
The Kennedy's – Reelz Channel Controversial airing that was turned down by every channel but Reelz? How can I not want to watch, given my fascination with the era and with Katie Holmes? If you watched, did you feel it was her show, because I did and she seemed to dominate every scene in my eyes.
Mildred Pierce Part 2 – HBO I admitted last week that I didn't see the original, and having a great respect for Kate Winslet, I wanted to check this out. Well, I watched Part One and was hooked. Yes, some claimed it was slow, but Hollywood in the 30s is like a fairytale and watching for aura and ambiance alone was a given for me. However, Part 2 is on the DVR. Didn't make the cut for viewing last night.
The Killing – AMC A highly anticipated and critically acclaimed new series from AMC, which has given us Mad Men and The Walking Dead. I was in. Not so sure I will stay in, but it easily won a spot on my schedule for the evening.
Desperate Housewives & Body of Proof (we'll consider them a package deal) – ABC Desperate Housewives remains on the DVR, and I have to hope it didn't suffer the same fate that Body of Proof did, because the DVR glitched on me and I only saw 30 minutes. Too bad, as the episode was quite entertaining up to that point. As I said in my preview of the pilot, this show easily won me over with its cast and familiar formula.
Army Wives – Lifetime (Part-time job, so I had to do it!) And, I'm sorry, I'm a girl. This show just gets me every week!
Other quality offerings that were on that I didn't want to watch:
Country Music Awards – CBS If you like Country Music, you want to watch. They don't have a Rock and Roll Awards show, so I'm never tempted to take the time. But, it was there to crowd your night if country music is your thing.
The Borgias – Showtime I had to choose between The Borgias, Game of Thrones and Camelot, simply because there is only so much room in my brain for epic cable television. I was raised Catholic, but watching the early Vatican antics just didn't appeal to me. The Borgias lost the battle for my viewership.
These are programs with a certain distinction for television. No game shows, reality or (total) fluff in the bunch. So that's my story. What's yours? Did you enjoy The Killing as much as Jon and Mark did? Did you fall for comfort food by way of your regularly scheduled programming? Did you go for the classic Mildred Pierce or the legend of the Kennedys? Perhaps your love of country music left you crooning to your favorite stars all night.
I'm just nosy. Share your opinion in the comments – what makes you tune into a program, and which ones captured your heart?
[email protected]
@modwild (twitter)
@tvovermind (twitter)