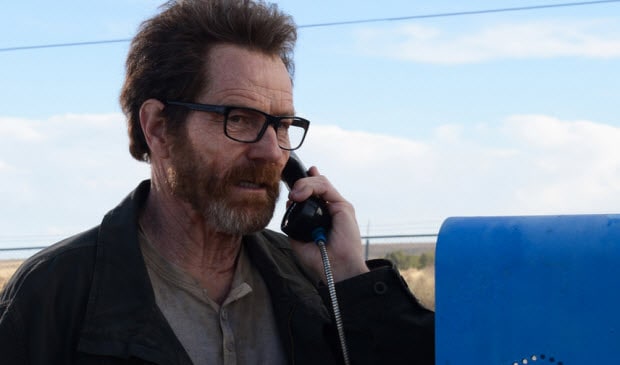 Now that Twitter is going public, there's a lot of fuss about how it can profitable, and the idea is that the site can partner with TV networks in order to create win-win scenarios for them both. Twitter is used hugely to talk about TV shows when they air, and there's been data collected for a long while on this topic.
It's interesting to note which shows are tweeted about stacked up against the actual ratings of the program. Nielsen and Twitter (via Variety) have compiled these two lists of the most tweeted, and most watched shows respectively:
This is based on how many users saw a tweet about the show in question:
1. AMC, "Breaking Bad," 9.28 million
2. NBC, "The Voice" (Monday), 3.84 million
3. ABC, "Jimmy Kimmel Live" (Thursday), 3.40 million
4. ABC, "Dancing with the Stars," 3.20 million
5. ESPN, "SEC Storied," 2.93 million
6. ABC, "Grey's Anatomy," 2.84 million
7. NBC, "The Voice" (Tuesday), 2.77 million
8. Fox, "Glee," 2.73 million
9. CBS, "How I Met Your Mother," 2.55 million
10. Fox, "The X Factor," 2.09 million
And the highest rated shows:
1. NBC, "NFL Football: New England at Atlanta," 20.49 million
2. CBS, "The Big Bang Theory" (Thursday, 8:31 p.m.), 20.44 million
3. CBS, "NCIS," 20.02 million
4. CBS, "The Big Bang Theory" (Thursday, 8 p.m.), 18.99 million
5. CBS, "NCIS: Los Angeles," 16.35 million
6. CBS, "The Crazy Ones," 15.52 million
7. NBC, "Sunday Night NFL Pre-Kick," 15.26 million
8. NBC, "The Voice" (Monday), 14.98 million
9. NBC, "The Voice" (Tuesday), 14.35 million
10. ESPN, "NFL Football: Oakland at Denver," 13.92 million
As you can see, while CBS dominated the ratings list, they're almost not even on the Twitter list. This is obviously because of CBS's audience which are mainly older viewers who don't use the service. And I guess sports fans are too involved in the game to actually tweet about it.
It's an interesting comparison, and though ratings are the bigger factor for now, I wonder how the landscape of television will change if networks don't keep up with the times. Will CBS be able to maintain their power status if their viewers continue to age? I'm not so sure.