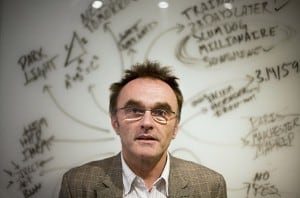 Danny Boyle is quite a respectable director. From 28 Days Later to Trainspotting, he has a great eye for what works in cinema, and then having that cinema transcend shores and do well no matter where it lands. And apparently, someone behind-the-scenes in TV knows this and snatched him up to do a pilot for their show. Finding out who it was only makes all this even more intriguing. Did you ever see the terrorist comedy film, Four Lions? Well, this show will be written by the two men who wrote that, Sam Bain and Jesse Armstrong. Just the talent associated with this show already has me intrigued.
The show will be called Babylon, and has been commissioned by the UK's Channel 4. Read the full story here. The one revelation that may surprise people here is that it is not just a straight police drama, but tagged as a comedy drama, which opens up whole new doors for the show. And don't assume Danny Boyle will be in over his head, because he has directed two movies for the BBC, so this is not completely foreign to him at all. But Boyle is a visual powerhouse and an amazing storyteller, and Sam Bain and Jesse Armstrong have a real sharp wit when it comes to scathing humor, so I am curious to see how this show will play out. Perhaps it will strike a perfect balance between morbid and hilarious, just like Four Lions did.
Babylon is scheduled to start next year, and we will disclose more info regarding it as we get it.