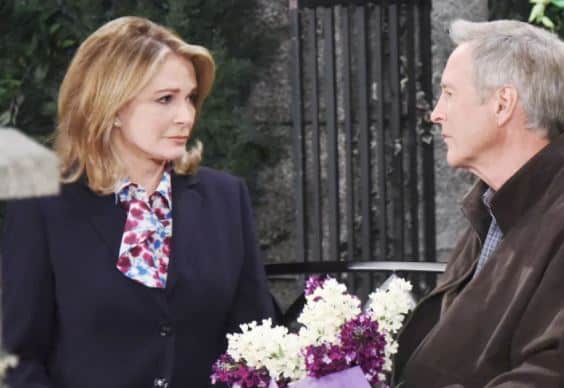 Days of Our Lives fans know that John and Marlena have one heck of a love story. They have been through everything. There is nothing that has managed to keep these two apart in the many years they've been together, and this little situation with Hattie kidnapping and hiding Marlena is not going to do it, either. Yes, we all saw that Hattie took it upon herself to end this relationship, but we know that John is not satisfied with that. He's a smart man who knows his wife.
When Marlena is able to reach out to him next week through some magical way, she's going to beg him for help. He will know it's her and that something awful has happened, and we can bet he will do whatever it takes to ensure she is safe and found. He knows the woman who broke his heart this week is not his wife. And that means he's going to go all kinds of hardcore on Hattie.
She better watch out. And will this lead him to the fact that Adrienne also isn't Adrienne? Will this make Steve feel suspicious and want to know what's going on? We have a feeling Steve and John are about to spend some serious time working together to figure out what's happening in this house. We know that it's all kinds of crazy to have two imposters at once, but it's going down for real this week and you don't want to miss it.