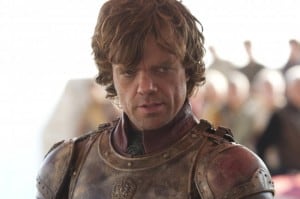 Not sure if you have heard the news, but there's quite a buzz about the most recent TV Guide issue about to drop with a ton of TV star's salaries given out. This is that moment in pop culture where other semi-famous people will look at the list, and feel the need to say who is getting paid too much and who is getting paid too little. I can tell you, looking at it if you are NOT famous or well-off will only make you curse these people and all the gold they must swim through like Scrooge McDuck, but the irony is, some of the people on this list are under-payed in terms of talent, and others are way overpaid.
So now, just for fun, I am going to be a jerk and tell you, in my own opinion, who is under-payed and who is over-payed in terms of salaries of television stars. Be forewarned, you may not agree.
Ashton Kutcher from 2 and a half men is OVERpaid $750,000.000 an episode.
Peter Dinklage from Game of Thrones is UNDERpaid $150,000.000 an episode (are you KIDDING me?).
Jon Stewart from The Daily Show (as awesome as he is) is OVERpaid 25-30 million per season.
Mark Harmon from NCIS is OVERpaid $ 525,000.000 an episode plus profit sharing
and in the most shocking twist:
Tatiana Maslany from (the brilliant) Orphan Black is WAY UNDERpaid at a measly $ 50,000 an episode.
Okay, a few things to say before I go. First off, how in God's name is Ashton Kutcher making more than Peter Dinklage? And last, how is it that Tatiana Maslany from Orphan Black, who plays a multitude of different characters in one show, getting less than Mark Harmon?
I know the answers boil down to fan name, recognition, and draw, but regardless, if this list was based on talent, it would be an entirely different thing.