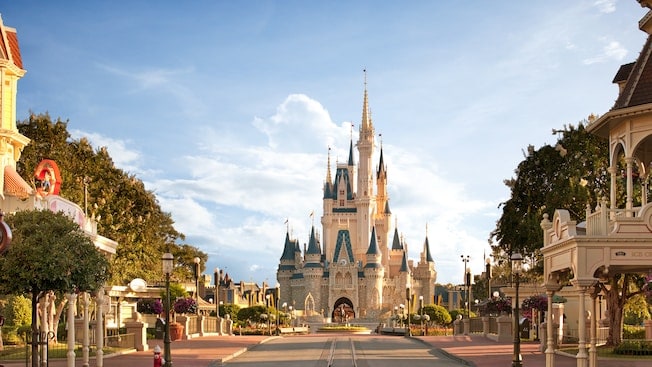 On September 9, Disney World closed down because of Hurricane Irma, which resulted in a number of cancelled events such as Night of Joy and Mickey's Not So Scary Halloween Party. This made sense because the hurricane was expected to have serious consequences for the state of Florida, meaning that even if Disney World was willing to remain open, there would have been no point because there would have been few people willing to make use of its facilities under such circumstances. However, it is interesting to note that while this is still no more than the sixth time that Disney World has been forced to close down, this is the second time in less than 12 months that it has been forced to do so by a hurricane. This time, it was Hurricane Irma, but last time, it was Hurricane Matthew.
How Did Disney World Fare from Hurricane Irma?
Regardless, when Disney World closed down on September 9, it announced that it was planning to reopen on September 12 at the earliest. As it turned out, its prediction was more-or-less accurate, seeing as how Disney World is once more open for business as of September 12. However, it is important to note that Disney World has not emerged from Hurricane Irma, as shown by the fact that a number of its sites of interest could not be cleaned up in time to open at around the same time as the rest of the theme park. For example, the Kilimanjaro safaris offered through the Animal Kingdom won't start up until sometime in the afternoon. Furthermore, Blizzard Beach and Typhoon Lagoon seemed to have sustained more damage, as shown by the fact that they won't be open until sometime later in the week. Finally, the Treehouse Villas won't be open until September 14, while the Fort Wilderness Campground is still in such a state that there is not even an estimate of when it will be open once more.
Of course, there are more consequences to the closure of Disney World than a number of closed sites of interest. For example, the cancelled events mean lost revenues that won't be recovered, which must have been more consequential than most because they happened to have fallen on a weekend. Still, Disney should be more than capable of absorbing those losses because of its sheer size, meaning that it seems safe to say that it has managed to dodge the worst of the potential consequences.
How Did the State of Florida Fare from Hurricane Irma?
Like Disney World, the rest of the state of Florida is starting up once more, as shown by the fact that some of the airports have been reopened while some of the evacuees are being permitted to return to their homes. However, the impact of the Hurricane Irma can be seen in statements that Florida residents should expect limited services in a wide range of places, whether that means a lack of access to water and electricity or poor cell service. Finally, while it is clear that serious damage has been done, it is still much too soon to speak with precision about its exact extent save that some estimates have been produced that range from $20 billion to $40 billion.
Save