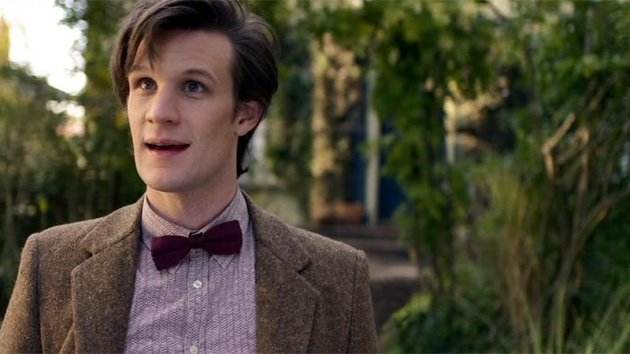 We're still about five weeks away from seeing Doctor Who in the 2011 Christmas special, "The Doctor, The Widow, and the Wardrobe." But what about beyond that? Well, it's been confirmed today that Matt Smith will be returning for next year's thirteen-episode seventh series. Smith has also confirmed a return for the 2012 Christmas special and, most importantly, the 50th Anniversary Doctor Who  special.
The much-anticipated special, which will air in 2013, will mark a half-century since the show first premiered back in 1963. Not many details are known about the special yet, but rumored are returns from previous Doctor Who cast members, including previous Doctors David Tennant, Paul McGann, and others.
Read TVOvermind's review of Doctor Who: The Complete Sixth Series here.
News of Smith's return was broken by the official twitter of Doctor Who Magazine. Filming for the thirteen-episode seventh series will reportedly begin in February.
Smith's tenure on the show began in 2010 with "The End of Time, Part 2," and continued on through the fifth and sixth series. The 2012 Christmas special will be Smith's third, following 2010's "A Christmas Carol" and this year's "The Doctor, the Widow, and the Wardrobe."
With Doctor Who's seventh series slated to premiere in fall 2012 (as opposed to the spring, when it has typically premiered), the 2012 Christmas special might actually fall in the middle of series 7, if the show takes a midseason break as it did this year.
Series 6 left off with the Doctor going into hiding after faking his own death at the shores of Lake Silencio. With the rest of the universe believing him to have been killed by River Song, the Doctor intends to continue his adventures much less conspicuously.
Doctor Who will return on Christmas day with "The Doctor, The Widow, and the Wardrobe." Series 7 will premiere in fall 2012.