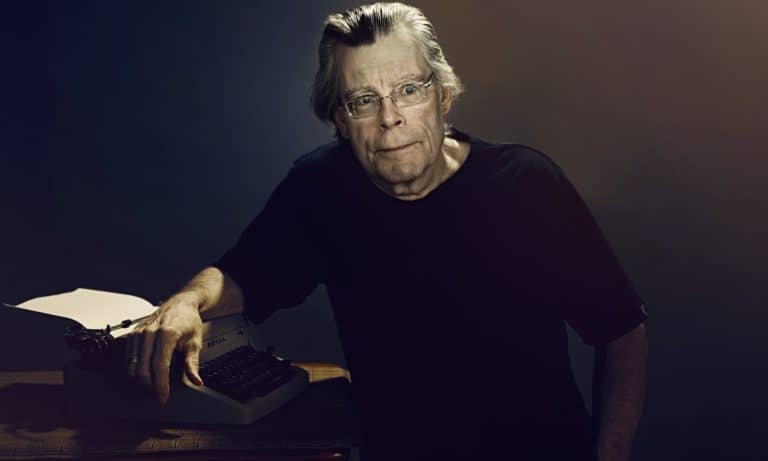 Pennywise, the clown from IT, is one of Stephen King's most successful horror characters. Most successful, in fact, that it's gotten a reincarnation in movie form this year after having been asleep for 27 years. The industry is raving about the new film; moviegoers have reignited their fears of scary funny men. Most everyone is scared to their bones and loving it but forgets whom we all owe it to, and that's none other than the prolific Stephen King.
King is that guy that's been around for so long, we forget that he's still churning out hits. We forget that many of his books and writings have been turned into movies. Here's a shortlist for you to get the point across: Carrie, 1408, Secret Window, Hearts in Atlantis, Dreamcatcher, The Green Mile, The Shawshank Redemption, The Running Man, Sleepwalkers, etc. etc. Now you think you get the point, but actually that was not even half of it.
He's found much success in the movie adaptations of his novels, but we also forget that King has had equal success in the smaller screen. Some of his best works were actually adapted into TV shows. IT actually first came on the screen as a TV miniseries, airing for only two nights in November 18 and 20, 1990. The series attracted 30 million viewers on the first night, an impressive feat even to this day. And that's just one show.
There are plenty more where that came from. Let's start with Salem's Lot. This miniseries came out in 1979 and is still one of the scariest things that ever came out on television. The Stand miniseries from 1994 starred Gary Sinise and Molly Ringwald in an apocalyptic good versus evil show that still makes sense now. There was also a 1997 version of The Shining that's supposed to be closer to the book and better overall than Stanley Kubrick's popular rendition in 1980 starring Jack Nicholson. These were just some of the older shows based on King's work.
The adaptations didn't stop there. King's writings are still inspiring TV shows to this day. There's The Mist, a 2017 sci-fi series about a small town and the mysterious mist that plagues it. There's also Mr. Mercedes, another 2017 show about a psychopathic killer/driver. Under the Dome, a series about a mysterious dome that trapped the residents of Chester Mill under it, was in production from 2013 to 2015. There was also 11/22/63 from 2015, Nightmares and Dreamscapes from 2006, Bag of Bones from 2011, and many other miniseries based on one of King's works.
The point is easy to follow now, but the depth of his talent is truly hard to gauge. Stephen King is practically a living legend, and just the sheer amount of adaptations to his name is incredible and worthy of accolades. While not all adaptations of his works are great, it has no bearing to how great of a writer he truly is. His writing is abysmal, overwhelmingly addicting, and fortunately scary in the most unfortunate way. You can watch one of his shows, see one of his movies, or pick up any one of his books, and you're bound to be changed by any level of fear forever.
Save