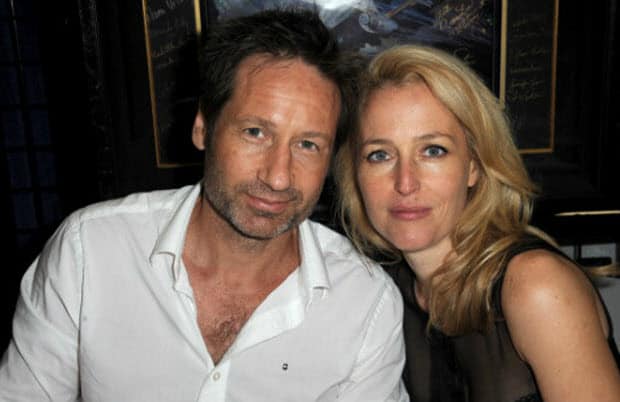 The X-Files is now a distant memory, inspiring shows in its way since from Fringe to more recently, Agents of SHIELD in many ways. But with two films under the series' belt, Mulder and Scully want more. And they just might get it.
David Duchovny and Gillian Anderson were together for the 20th anniversary of the premiere, and were obviously asked about if we'll see any more potential X-Files projects from them.
"All the principals are on board," including "X-Files" creator Chris Carter, Duchovny said. "Gillian and I want to do it, so it's really up to Twentieth Century Fox at this point."
Anderson said if fans want another film they should let their voices be heard.
"If it takes fan encouragement to get Fox interested in that then I guess that's what it would be."
Oh god, do I spot a potential Kickstarter in the future? That's the way things seem to be going at this point, but I would hope that the X-Files could rely on more traditional funding.
And really, is another movie what fans want to see? The X-Files films are okay and bad respectively (in my eyes at least), and I'd much rather see them return to television for a miniseries a-la-24. Fox has already proven they'd be open to such a thing, after all.
I don't know, I really think they should consider a limited-run series rather than another feature film. What do you think?