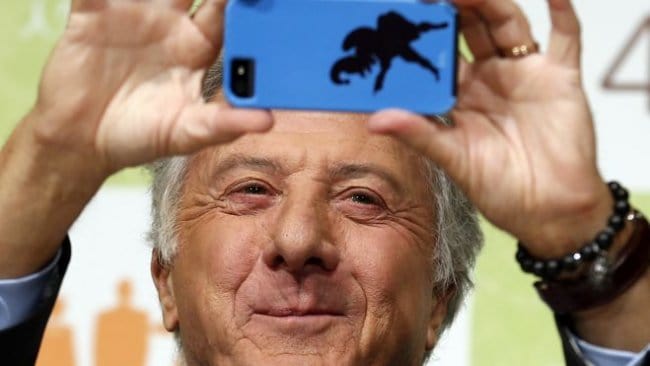 His publicist confirmed that Dustin Hoffman underwent a successful surgery for an unspecified type of cancer. The Oscar winning actor was surgically cured as the cancer was detected early and removed. Jodi Gotlieb, his publicist confirmed this to Fox News. In order to keep the cancer from returning Hoffman will undergo a series of preventative treatments. No other details were given as to the type of cancer it was or how often he'll be treated but all signs point to Hoffman being OK.
Hoffman, 75, has spent his last year promoting his new film "Quartet" which marked his directorial debut. It's hard to believe that Dustin Hoffman is 75 years old but it's the truth. Seems like yesterday he was winning his Oscar for his portrayal as Ray in "Rainman." Heck, remember when he was in "The Graduate?" That seems like eons ago.
Hoffman is scheduled to film two movies later this year: an adaptation of Roald Dahl's "Esio Trot" and a feature film called "Boys Choir." He wrapped production on Jon Favreau's "Chef" in July. Doesn't seem like anything is going to stop Hoffman from doing what he does best: thrilling audiences with his acting and hopefully directing as well.
We wish Hoffman the best and that he continue well into his 90s!