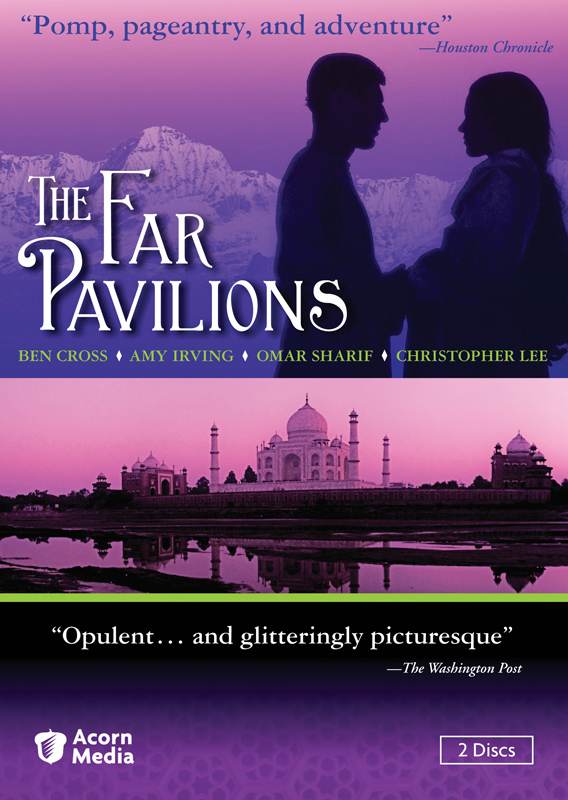 It's hard not to compare The Far Pavilions to Lawrence of Arabia. The 1984 HBO miniseries (in fact, the first HBO miniseries ever produced) owes a lot to the Best Picture of 1962. Both deal with British officers occupying a country – in Pavilions's case, India) – and both have the officers falling into moral quagmires between the British governments they serve and the native people whom they come to identify with. The only difference here, of course, is that the protagonist, Ashton Pelham-Martyn (Peter Cross), was born in India before being moved to England, and The Far Pavilions is his return trip. Naturally, there's a woman from his past that he falls in love with upon his return, and that's the crux of the story. But as their love unfolds, we're also treated to a pretty sweeping epic that's surprisingly timeless and feels absolutely classic.
The story is decidedly generic, though it never feels too trite. The acting is great, featuring greats such as Christopher Lee and Omar Sharif in addition to its leads. The cinematography's great, too, and keeps the show fresh — for example, a great romantic scene in the third episode is shot from a wide angle, as opposed to the Gone with the Wind-style shot that has become so cliche.
Acorn Media is releasing the series on DVD on June 28. The show's six episodes are split over two discs, though the episodes are arranged into pairs (each bears either Part 1 or Part 2 in the title). The special features are nothing too special (onscreen production notes and biographies), but the show is well worth watching to any fan of epic cinema.
Order it on Amazon.