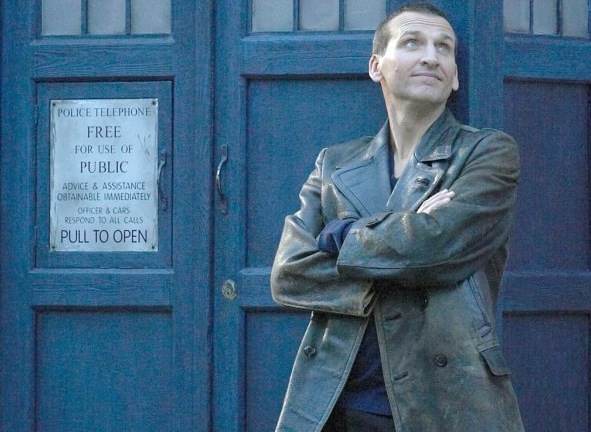 Out of all the Doctors (save perhaps Paul McGann, who played the Eighth Doctor in the 1996 TV movie), none seem more the black sheep than Christopher Eccleston, who played the Doctor's ninth incarnation during the 2005 series of the show. His tenure only lasted one season, after which he was replaced by the very popular David Tennant. A lot of rumors surrounded Eccleston's hasty exit, but Eccleston himself maintains that it had always been his intention to appear for only one season to get the show off the ground — and he doesn't intend to return, not even for the show's 50th Anniversary in 2013.
"I heard [executive producer] Russell [T. Davies] was going to do Doctor Who and I thought, 'That's quite strange'," Eccleston told Graham Norton on Norton's BBC2 Radio Show. "When I heard he was writing it, I emailed him and said I'd like to play the part. I went after the part… I'd done a lot of television for adults. I actually think the most intelligent and the most difficult audience are children. They will be not patronised… I wanted to front a big series like [Doctor Who], which I felt was going to be intelligent."
Eccleston had previously worked with Davies in 2004's BBC miniseries The Second Coming. But would he be willing to work, briefly, with current Who showrunner Steven Moffat? Not a chance, it seems.
"No, I never bathe in the same river twice," Eccleston said, ruling out an appearance in a "Five Doctors"-esque episode.
While I can certainly respect Eccleston's artistic integrity, I hope he'll change his mind between now and the 50th Anniversary — I can't imagine just how crazy it would be to see Eccleston, Tennant, and current Doctor Matt Smith onscreen at the same time. My television set (and the space-time continuum) might just explode.