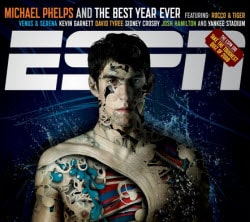 Yes, it's true that through a combination of online streaming for network shows, services like Netflix and piracy, it's possible for consumers to cut the cord to their cable subscription and really not be missing out on all that much at all.
With one exception.
That would be sports, specifically the sorts that air on channels like ESPN at all hours of the day. Nearly all important games aren't streamed online, and you can't pirate a live sporting event. As such, those who are big sports fans are stuck with cable, and really, sports channels are most of the reason that cable is so expensive for the rest of us.
That may change however, as ESPN is now in talks to try and stream all of its channels online.
"In an interview with Bloomberg, ESPN president John Skipper said the sports network is interested in selling its entire package of channels to a web-based television service, including its main channel, ESPN2, and ESPN News."
It's hard to fathom just how expensive something like this would be for whoever makes this deal with ESPN, and additionally, it would likely be massively expensive for consumers as well. Granted, not as much as a full cable subscription, but it would be pretty pricey. $30-50 a month maybe? I'm just guessing, but I wouldn't be surprised.
More on this as it develops.