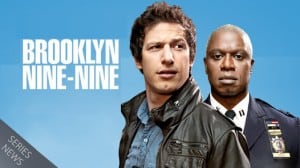 Come on, you know we were all curious? We love Andy Samberg and think he is hilarious, and we were really sad to see him leave SNL, but once we heard about his new show on Fox, Brooklyn Nine-Nine, we got excited again. We heard it was from the writers and creators of Park and Rec, and that says a lot about how good it could be, but the trailers looked a little "generic". Well, Uproxx has compiled a wonderful list of reviews for Brooklyn Nine-Nine,and things are looking good for this precinct.
The quick story for those who may not want to dive too deep, the show is pretty good. Brooklyn Nine-Nine actually seems to work, though mostly because of the interactions between Andy Samberg and Andre Braugher, who plays the uptight boss to Samberg's laid back detective. I guess the angle here is that the Andy Samberg character is really annoying, BUT, also a great detective, so the fun comes from the fact that those around him have to put up with his shenanigans, because outside of that, he is the best at what he does.
In other words, think Lethal Weapon. Samberg is Gibson, flying off the handle and being insane, and Braugher is Glover, keeping a cool head but letting crazy man do his thing. Okay, Lethal Weapon the show? Yes, I will be watching it. And a apparently reviewers think you should, too.