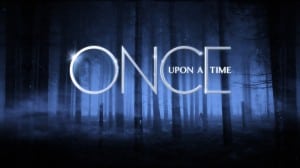 So I guess the big thing now is modernizing fairy tales for TV. Not sure why it works, but people just seem to love it. Perhaps it is the simple fact that people already feel connected to these characters because they have been reading about them since childhood, but either way, the adult fairy tale TV show seems to be all the rage right now.   I thought I would think of a few more, considering that, honestly, there aren't many left at this point.
1. Peter and the Wolf
This could work REALLY well.  You set the first few episodes with the boy crying wolf, and then in the fourth episode, the wolf comes in to seemingly attack, but actually is well spoken and ends warning the townspeople about an even GREATER threat that is lurking from the shadows. The title plays off the fact that, to everyone's surprise, Peter and the Wolf become friends and try to stop the threat before it gets any worse.
2. The Ugly Duckling
Set in modern times, about a boy who is shunned from his schoolmates because he is odd or different looking (perhaps a beauty mark on his face), yet, a fashion designer spots him and decides to make him famous for his distinct look. The show follows the boy as he goes from ugly duckling to beautiful swan, and all the drama and confusion that would come with that. A sort of My So Called Life, if I may be so bold.
3. Pinocchio
The classic fairy tale we all know and love, only a little more adult. The Pinocchio thing could all be an allegory for him being an addict, and needing to shake that so he can feel human again. Would be more adult, like a Nip/Tuck sort of show. This one is born for AMC. AMC, hit me up, I got thousands of ideas like this.
4. The Little Mermaid
Again, all about the metaphors. A woman from another country moves here and falls in love with a man she cannot be with because their worlds are too different. The kicker? She is a terrorist. I know, sounds heady, but would work amazingly, especially if they keep that reveal for a season finale. This one might be HBO bound.
5. The Emperor's New Clothes
Scratch that, this won't work at all. Let's pretend I didn't even bring this one up.