What's better than a high concept article, then a high concept article with a sequel?  It's hard to compete with the United States Presidential Election, so for we web publisher types tomorrow will be a particularly difficult day.  George Lucas could announce he's using his $4 Billion to buy the Syfy Channel, and the news would still get crushed in the event horizon of the Presidential Election.  Obama, or Romney.  Who will be the  ass-end of thousands of monologue jokes for the next four years, that's what everybody wants to know.  In order do compete with the Presidential Election, we're going to have one of our own.  Consider this the primary.  Vote for your favorites, then the top two will get a post tomorrow where you can vote for the winner.
First Nominee – John Locke from LOST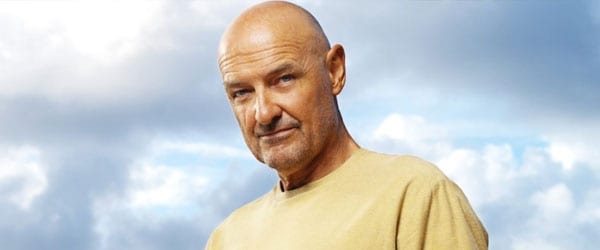 With his unwavering resolve and compassion,  John Locke's faith-based platform could make him a statesmen that would not soon be forgotten.  Imagine President John Locke's state of the union address where he tells dividers "Don't tell me what I can't do!".   Other memorable Presidential comments could include "I have looked into the eye of this country, and what I saw was Beautiful.", and in examining the downtrodden state of society, Locke could double his fist and demand "Why don't you believe?!".  Of course his insistence that there are always two sides might not make a compelling argument for bi-partisanship.