Going from the internet to TV is almost moving backward at this point, but I got to thinking that some current websites on the internet could benefit from having their own TV channel.
With all the crap on TV right now, I think that some fresh blood could be useful, and these five sites have what it takes to make their own channel work.
TheChive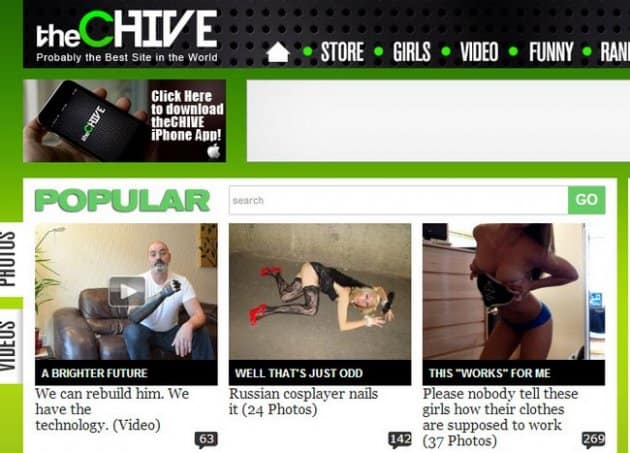 Right now the Chive is a photo site, but imagine if they expanded some of their galleries into videos? The most badass cars could be a video tour around the world. The most gorgeous beach vacations could be a travel series. The hottest Chivettes could be a show that was six hours of just hot girls staring into a camera. It's pretty much perfect.