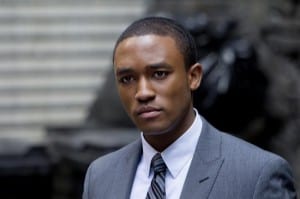 This is the hardest part of my job. It is fun to talk about TV and pop culture, but sometimes, we have to take a moment to talk about some actual tragic news involving someone in the industry, and this is just what this is. Though TMZ broke the story, Lee Thompson, former star of The Famous Jett Jackson was found dead today by his landlord in L.A. The young actor was only 29 years old.
The worst part is that it seems he took his life, though details are quite scarce, seeing as how this story just broke. Man, sorry to make it personal, but this stinks. It really is sad when someone kills themselves, and the younger they are, the more tragic it often seems. And we can all admit, Jett Jackson was a cool character, and Lee Thompson even had a recurring spot on the TNT show, Rizzoli and Isles, so it is not like he wasn't acting. That is the problem with suicide. It often asks more questions than it answers.
We will disclose more information as we get it, but for now, our prayers go out to family and friends of Lee Thompson in this trying time.