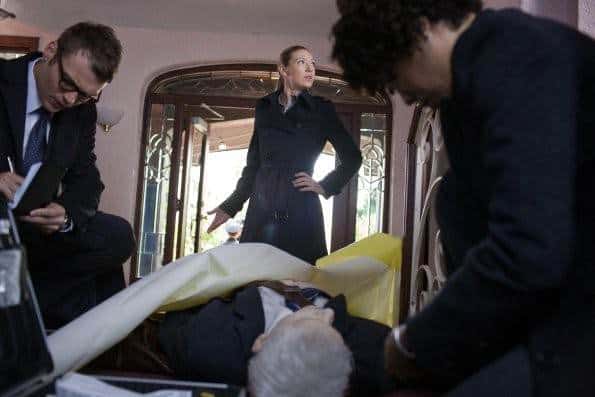 Fringe's November 11 episode was really great, wasn't it? You can read TVOvermind's review of it here. Next week's episode looks to be pretty awesome, too. It's titled "Wallflower," and will feature Olivia coping with migraines, as well as "an invisible force which kills its victims and causes the body to turn a ghostly white," that is "linked to someone who died of an unknown genetic disorder."
While that premiere reminds me a lot of season two's episode "Earthling," which featured a shadowy creature that turned its victims into ash, I'm definitely looking forward to seeing what this episode has in store. After all, who else had a rare genetic disorder as a child? You guessed it: Peter Bishop. My money says that Peter's illness and this case are somehow linked.
"Wallflower" will serve as the midseason finale of Fringe, which will then be on hiatus until January 13, when it will return for the David Fury-penned episode "Back to Where You've Never Been."
Check out some promo photos from "Wallflower" over the next few pages. The episode airs Friday, November 18 at 9/8c on FOX.