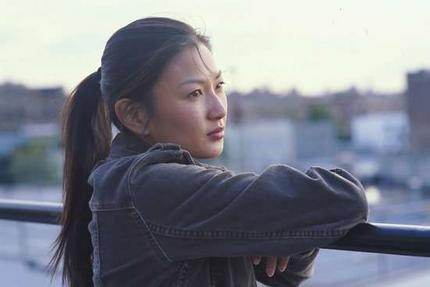 Actress Michelle Krusiec has landed a recurring role in the fourth season of FOX's sci-fi drama Fringe.
Earlier this month it was reported that Fringe was searching for an Asian actress for a recurring role on Fringe. On Monday, Krusiec revealed through Twitter that she had nabbed the role.
"Starting a new recurring on Fox's FRINGE," she tweeted. "I leave for Vancouver this week to start filming."
Article: Fringe Season 4: Andre Royo to Return? 
Specifics about the role are unknown. Other casting calls from season four had included a one-off appearance by a roguish FBI agent named "Danzig." Could Krusiec's role be that of another FBI agent? Could she fill a role similar to that of Meghan Markle's character Agent Jessup in early season two? We'll keep you posted on any details that might emerge about the character.
The Taiwanese Krusiec has previously recurred on shows such as The Secret Life of the American Teenager and Dirty Sexy Money (which also starred actor Seth Gabel, who was promoted to a main cast billing for Fringe season 4). Her most famous role was the lead in the critically acclaimed indie drama Saving Face, for which she was nominated for the Best Actress award at the Golden Horse Film Festival. Earlier this year, Krusiec had a guest appearance in an episode of the NBC comedy Community.
Fringe will start filming its fourth season on Thursday, July 14, in Vancouver. Season 4 of Fringe will premiere on Friday, September 23 on FOX.