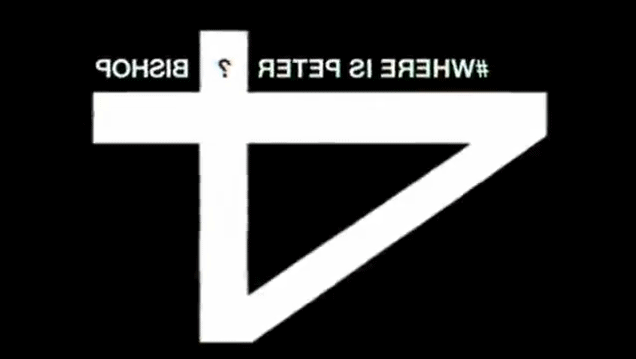 It's getting to be that time again. Fringe season 4 only just started filming, but it's already time for some pretty awesome promos for the show's return in September. Ari Margolis, who created the brilliant "Friday death slot" trailer for the show, along with many others, recently posted on his twitter account another ad. This one's just titled "?" though, and runs for a grand total of ten seconds.
"There are things happening that I can't even begin to explain," Peter warns Olivia in the season one clip used for the promo (it comes from episode four, "The Arrival"). "And I am not going anywhere until I can."
The clip then flashes to various shots from past seasons, including the shot of the Observers from the very end of season three. Then, the mysterious graphic pictured above appears. Looks like this promo might be the start of a cool viral campaign. I can't wait to see what Margolis and the advertising team for Fringe have in mind as we draw closer and closer to the September 23 premiere of Fringe season four.
Check out the video below, and keep checking back with TVOvermind for more Fringe season 4 news and teasers like this one.