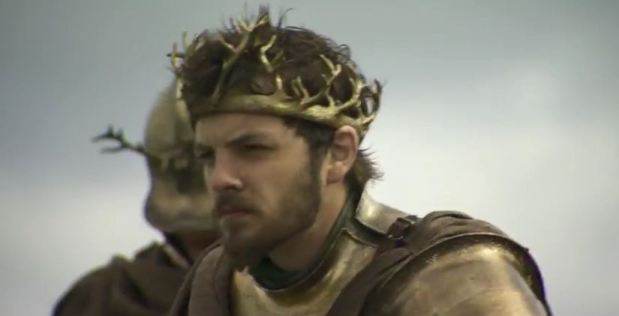 Finally, we have a date for our return to Westeros. Game of Thrones season 2 will premiere on April 1, 2012, according to HBO. The second season of HBO's popular fantasy series has been in production since July, though this is the first time we've gotten to mark our calendars for its highly-anticipated debut.
The most interesting aspect of what we know about season 2 so far (and we know a lot) is the fact that quite a few new major characters are being introduced. Stephen Dillane will portray Stannis Baratheon, brother of the late King Robert, with Carice van Houten playing his dangerous advisor, the sorceress Melisandre. Liam Cunningham will portray his right-hand man Davos Seaworth. Newcomer Gwendoline Christie will play Renly Baratheon's bodyguard Brienne. Theon Greyjoy's father, Balon, will be portrayed by Patrick Malahide, and his sister Yara by Gemma Whelan… And that's only a fraction of the show's newcomers.
Several trailers for the second season have been released. "The Night Is Dark and Full of Terrors" was the first, while "The Cold Winds Are Rising" was the much longer second trailer. Behind-the-scenes looks at season 2 can be found here and here. Game of Thrones: The Complete First Season will be released on DVD and Blu-ray March 20.
Are you excited for the return to the Game of Thrones? We certainly are! We'll keep you posted on any more Westeros-related news as it occurs.
Game of Thrones season 2 will premiere April 1, 2012, on HBO.