Oliver Ford Davies
Character: Maester Cressen

Character Details: We'll be introduced to Stannis Baratheon, Lady Melisandre, and Davos Seaworth through the eyes of the aging Maester Cressen, an advisor to King Stannis who, in the first scene of the book, struggles against Lady Melisandre for Stannis's favor. After Cressen is humiliated for his efforts, he concocts a scheme to once again become the King's most trusted advisor — though things don't turn out the way he would have hoped thanks to the power of Lady Melisandre.
What You've Seen Him in Before: Davies, despite having a pretty long career, has never really been in anything big, save for a bit role in the Star Wars prequel trilogy (he played Sio Bibble, the creatively named advisor to Queen Amidala and later to the future queen). When not playing advisors to monarchs, Davies has appeared in such films as 2009's David Tennant-starring Hamlet, in which he played Polonius. Oh, wait. Polonius was an advisor in that, too. It seems that even in Game of Thrones, Davies has been typecast. It appears he'll be more than capable of playing the relatively small role.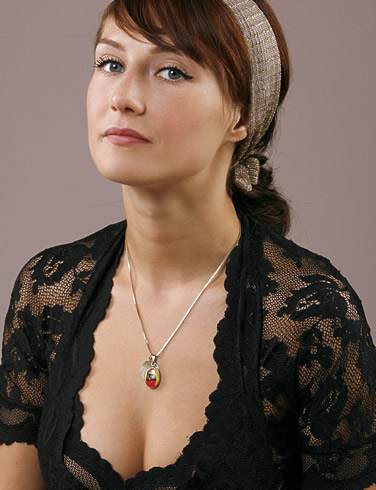 Carice van Houten
Character: Lady Melisandre

Character Details: She's probably the most-talked-about new character of the second season: Lady Melisandre is as mysterious as she is dangerous. Known as the "Red Priestess," Melisandre worships the 'Lord of Light,' a deity known as R'hllor, through whom she can apparently perform feats of magic. Melisandre serves as an advisor to King Stannis and almost never leaves his side. A proponent of eradicating the old religions of Westeros and replaceing them with her new one, Melisandre believes that R'hllor wants Stannis to gain the Iron Throne, and she'll do anything — and kill anyone — to get him there.
What You've Seen Her in Before: Dutch actress Carice van Houten has been in very few well-known productions. She had a large role in the 2008 Tom Cruise film Valkyrie. In 2010 she appeared in the Jude Law and Forest Whitaker-starring film Repo Men, and starred in the 2006 war film Black Book. She appeared as Ava in the Dutch incarnation of In Treatment (titled In therapie), and will soon appear in the biopic Vivaldi alongside Elle Fanning and Alfred Molina.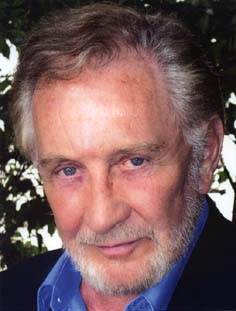 Roy Dotrice
Character: Hallyne the Pyromancer

Character Details: Out of all of these new characters, there haven't been any additions to the King's Landing side of the story, where Joffrey has just been crowned king. Tyrion Lannister is on his way to serve as Hand of the King at his father's behest, and one of his duties as Hand will be to ensure that King's Landing has proper defenses for the sure-to-come battles with the rival, self-declared kings.
To do this, Tyrion will employ pyromancer Hallyne to create a secret weapon that will turn the tide of battle should it ever come to be used. As head of the Alchemist's Guild, Hallyne agrees to help Tyrion with this new weapon, which, as you guessed from Hallyne's title, will involve fire.
What You've Seen Him in Before: Dotrice got his role in this series because he read the audiobooks for the Song of Ice and Fire series, on which Game of Thrones is based. Dotrice had previously appeared in the series Beauty and the Beast, on which Song of Ice and Fire author and Game of Thrones writer George R.R. Martin was a writer. Dotrice's biggest role might be as Leopold Mozart in the 1984 Best Picture winner Amadeus. Most recently, Dotrice appeared as King Balor in the 2008 film Hellboy II: The Golden Army.
Dotrice was almost cast in Game of Thrones season one as Grand Maester Pycelle, though an illness forced him to opt out of the role, which was then given to Julian Glover.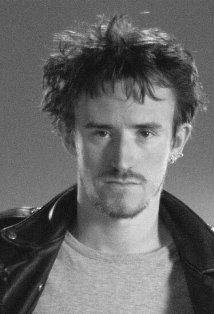 Ben Crompton
Character: "Dolorous Edd" Tollett

Character Details: Edd is a sad-sack member of the Night's Watch who ventures north of the wall with Lord Commander Jeor Mormont and Jon Snow. He's a minor character at best, but he injects a little bit of humor into the bleak, snow-covered scenes he's in.
Think of him as Game of Thrones' Eeyore.
What You've Seen Him in Before: He appeared in last year's British TV movie Terry Pratchett's Going Postal (out on DVD September 20). He's also had recurring roles in British shows such as Idealand Clocking Off, and starred in the comedy series Man Stroke Woman alongside Shaun of the Dead's Nick Frost. American audiences are most likely completely unfamiliar with him.
Read More on Page 5 >>