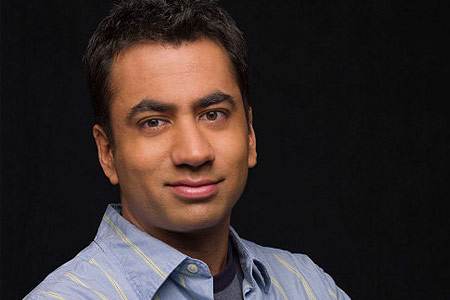 Remember when House character Lawrence Kutner committed suicide so that actor Kal Penn could go work at the White House? Well, now Penn is quitting his job at the White House so he can go join the cast of How I Met Your Mother.
Penn, famous for portraying stoner Kumar in the Harold and Kumar film series (in which How I Met Your Mother star Neil Patrick Harris prominently appeared as a greatly fictionalized version of himself), temporarily quit acting so that he could take up a role in government, acting as the associate director in the office of public liaison. At the time, he was the star of FOX's House, but he abruptly left the show during the show's fifth season with the episode "No Reason," which focused on his character's sudden, unexpected suicide. The death sent waves throughout the fan community, but Penn's role at the White House drew significantly less attention.
Now that he's left his post at the White House, Kumar — er, Penn — can return to television with How I Met Your Mother. According to TVLine, Penn's character, named Kevin, will be a love interest for Robin (Cobie Smulders).
Are you excited to see Penn return to television?