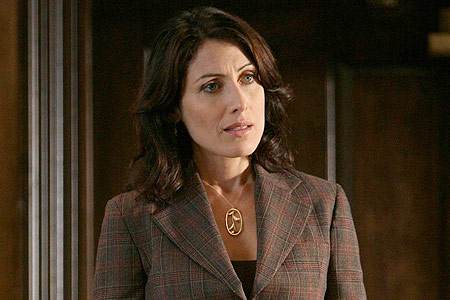 A few weeks after it was reported that actress Lisa Edelstein would not be returning to House for its eighth and allegedly final season, TVLine is reporting that Edelstein is now part of the CBS drama The Good Wife. The critically acclaimed legal drama nabbed Edelstein after the actress left House with "disappointment" after failing to reach the terms of a new contract.
Edelstein, whose character Lisa Cuddy was involved with the season seven cliffhanger of House, will reportedly be playing "a lawyer and born poker player whose sexiness is enhanced by her obvious intelligence" on the Julianna Margulies-starring series.
There's no word yet on how the producers of House plan to write Edelstein out, but the writers of The Good Wife are having no problem writing her in — she'll be popping up early on in The Good Wife's third season, which premieres this fall.
Television fans had previously been hoping that Edelstein might nab a role on ABC's Castle to replace the character Captain Montgomery (just read the comments section of this article!), but at least one thing is certain: we won't have to go very long without having the actress on our screen at all. And that's a good thing.