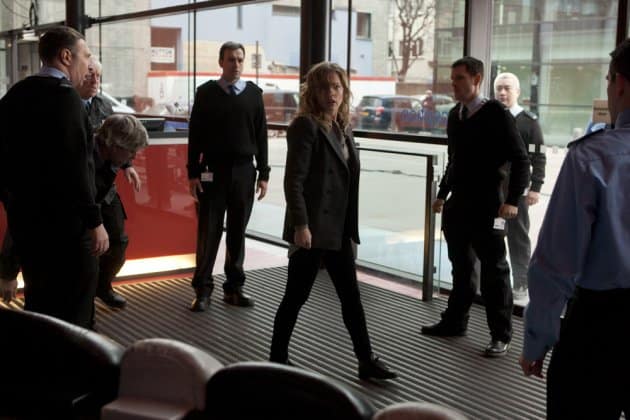 There are only three more episodes of Hunted left this season and in tonight's episode – titled "Polyhedrus" – Sam puts some pieces together and follows a big lead…which might get her into more trouble.
"While Sam and Stephen (Stephen Campbell Moore) grow closer, the Byzantium team is perplexed by Jack Turner's connection to Fatima Zahir (Meera Syal), a Pakistani presidential candidate. As Byzantium races against time, it seems inevitable that Jack will be successful. Meanwhile Sam's investigations into Hourglass lead her to connect someone from her previous mission with the Pakistani dam – helping her realize who their client is."
If you've missed any episodes this season, you can catch up on Wednesdays when marathons are running on Cinemax all day, every Wednesday (check your local listings for the times). 
Watch our exclusive sneak peek below and don't miss an all new Hunted tonight at 10:00 p.m. ET/PT on Cinemax.