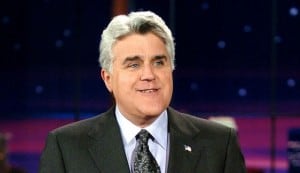 I think a great deal of people already knew that Jay Leno was stepping down from his reign on The Tonight Show and giving the reigns to Jimmy Fallon sometimes very soon, but I am pretty sure most people didn't know just how soon. The reality is, we all only have about six more months with Jay Leno before he gets into one of his classic cars and drives off into the horizon for the last time. Well, that made it sound like he's dying. He's not dying, just retiring.
So as of February, Jay Leno will be no longer hosting The Tonight Show. And as much as this may seem soon and sudden, let us not forget the last time Jay Leno gave his show away to another host. The great Conan O' Brien debacle. And how Leno handled that makes us wonder how Leno will handle this.
For those not aware, Jay Leno did the worst thing ever when he gave Conan his show, and Conan started slagging in the ratings (even though he is the superior host) and so the network freaked out, called Leno, asked him to take his job back from Conan, and Leno did. He gave his show to Conan and then took it back. It was a cowardly, conniving move, and one that makes us wonder what will happen if Fallon starts dipping in ratings. Will Jay Leno come back in and try to take his show back again, or will he finally have some pride, tip his hat, wish the new guy the best, and just walk away with grace and dignity?
Well, come February, we will have the answer to that question.