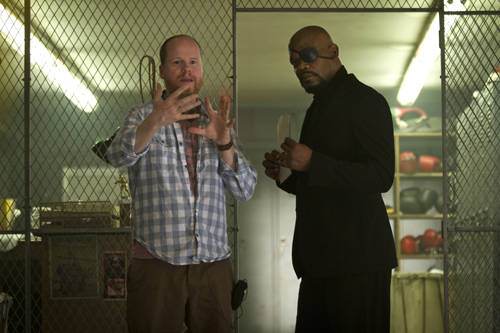 Joss Whedon may have been responsible for writing and directing the highest-grossing movie of 2012, but that doesn't mean he's forgotten his television roots.  The creator of long-running series Buffy The Vampire Slayer and short-running series Dollhouse and Firefly will be developing a show for ABC based on characters from the Marvel universe.
Earlier this year, the Whedon-helmed The Avengers blew into movie theaters.  ABC (owned by Disney, who also happens to own Marvel) is interested in expanding the Avengers and Marvel franchise into a television show and has tapped Whedon to create it.  Variety originally reported the news, which comes straight from Disney chief Bob Iger himself.
Whedon has also signed on to write and direct The Avengers 2 and will continue to partner with Marvel to expand their superhero universe.  He's certainly come a long way from the California teenager who stabbed vampires, hasn't he?