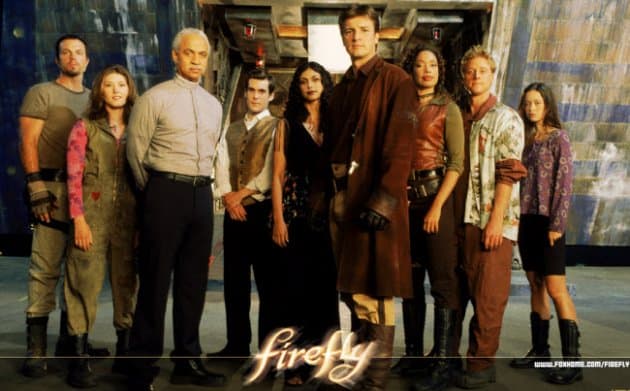 Joss Whedon is in the news again for a report that he turned down Star Wars Episode VII because of his commitment to The Avengers sequel. But in an interview with the Toronto Sun, he spoke more passionately than ever about his own space saga, Firefly.
After canceled mid season in 2002, Firefly went on to become a cult hit in the decade that followed, with enough fan support to warrant a movie, Serenity, to wrap up the loose ends of the show.
What's Whedon saying about Firefly these days then? Here's what he told the Sun:
"I'll never really accept it," Whedon said of the end of Firefly, when I spoke to him during his stop in Toronto a while back. "And I always, in the back of my head, think, 'What if I could get the old gang back together?' "
"Well, you know, it's something I would love to do," Whedon said. He even admits to being a sucker for this sort of punishment: "When I made Serenity (2005's feature film continuation of Firefly's storyline), I said here's one thing I'll never do again — a movie based on something that some people know about and some people don't, with tons of characters who all know each other and who you have to introduce."
So he's saying he'd never do another Firefly movie, or at least that's the impression I'm getting from that second paragraph. It was rather confusing to outsiders to be introduced to a cast that was already well-established for fans of the show. You had to introduce them somehow without 16 episodes of backstory behind then.
But then, how would he get "the old gang back together" then if not on film? That would bring to mind the idea of Frankensteining a Firefly show back to life again. Honestly, it's something I now believe Whedon has the clout to do after The Avengers made him a Very Big Deal. I bet many channels would kill to put Firefly back on the air with him at the helm.
Whether that idea is remotely possible is another story however. Practically all of the cast members of Firefly have gone on to do other movie and TV projects after the show ended. Some, like Morena Baccarin and Nathan Fillion, are regular stars in their own hits now, Homeland and Castle respectively. It's impossible to figure out a way they could also do Firefly at the same time.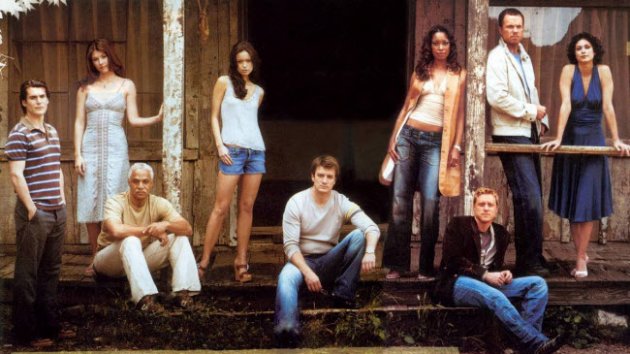 And of course, there's Whedon himself. Filming The Avengers 2 can't be an easy task, and the man is likely to be offered tons of films after that. How would he find the time to do more Firefly?
As much as I love the show, it's hard to imagine a way it could come back to life either on film or on TV. That said, if Arrested Development could do it, maybe Firefly could too. Jason Bateman is in like 5 movies a year, but still found time to come back and shoot the mini-season. Could Firefly do something similar? Anything's possible I suppose
Whedon seems optimistic here. Maybe he's just trying to please his fanbase, or maybe he's actually up to something .Time will tell if it's the latter.