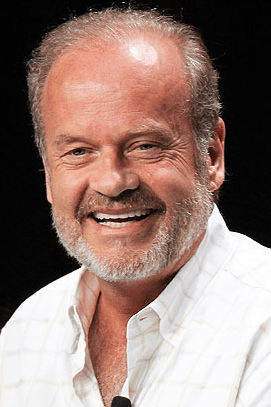 On Wednesday night, Kelsey Grammer, star of "Boss," was scheduled to appear on CNN's Piers Morgan Tonight, however, just before he was supposed to go on, he hit the road and bailed out on the interview.
A confused Piers Morgan tweeted a short while later, "Kelsey Grammer was supposed to be on my show now but ran out of the building. Strange." After a bit of clarification, however, Piers cleared up what had happened, sort of, by explaining that Kelsey left after seeing a photograph of his ex-wife, Camille Grammer, in the opening segment of the show. Apparently Piers never got the memo that this was a deal breaker, because he declared Kelsey's surprising departure "shockingly unprofessional."
In 2010, Kelsey and Camille, star of Bravo's Real Housewives of Beverly Hills, announced that they would be filing for divorce. The former couple is still in the midst of hashing out a property settlement, despite the fact that both parties have moved on, with Kelsey having remarried the much younger Kayte Walsh in February of 2011.
A representative for Kelsey told The Hollywood Reporter that Piers should be held "accountable" for his actions; however, it's not clear that Piers even knows quite what he did wrong in Kelsey's eyes. I assume there will be some clarification in the near future, however, until then, when around Kelsey Grammer, don't bring up his ex or carry anything with advertisements for Bravo television.