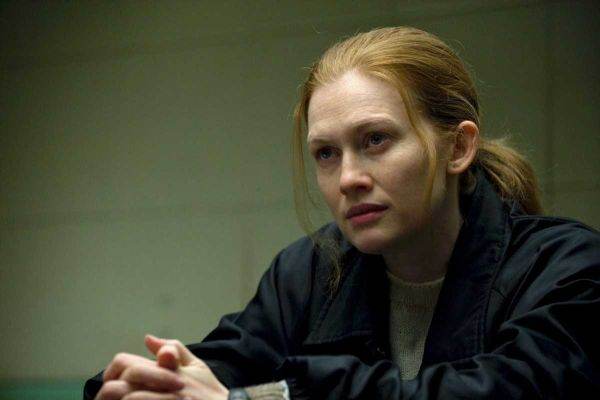 Fans are really heating up about the big reveal — well, lack thereof — in the season finale of AMC's freshman series The Killing. The episode featured a surprising twist, in that it didn't reveal who exactly killed Rosie Larson. The lack of resolution, which has been running throughout the season, has many fans threatening to quit the show, though showrunner Veena Sud has promised that Larson's killer will be revealed in season two. Star Mireille Enos, who plays detective Sarah Linden on the series, is also defending the finale. "I thought it was awesome," she told TVLine.
"I know there's lots of controversy about it, but I think a cliffhanger is really smart storytelling. It means audiences will come back."
Enos revealed that she thought solving the mystery in one episode would be "rushed," since there was "too much story to wrap up."
The star did leave doubtful fans with one reassurance: "I think the payoff next season is going to be really worth it."
What do you think, Killing fans? Have Enos's words moved you? Will you stick around when the show comes back to AMC next year? Or are you done with the series for good? Let us know in the comments section below.