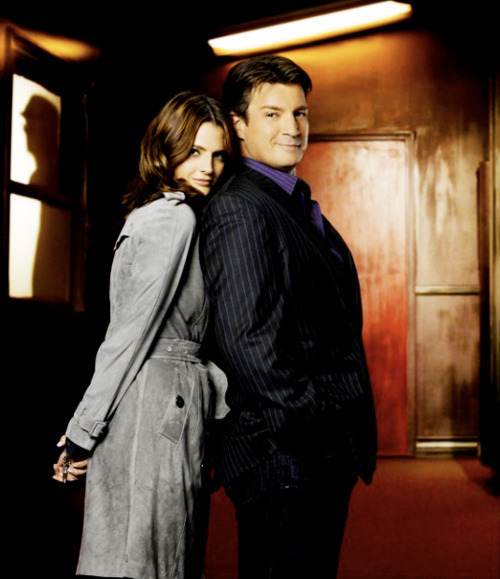 Castle is probably one of the best written shows on TV today. Witty, fast-paced dialogue and the astounding chemistry between the two leads make for quite a hit for ABC on Monday nights. It is no secret that I am huge fan of the show and it is one of the few shows that I actually take the time to watch live these days. I absolutely love the outlandish plots and the lighter tone of the show when compared to other crime-related series such as CSI and NCIS.
Even though they present gruesome murders week in and week out, they do it in such a lighthearted way that it makes Monday my favorite night of the week because it's the moment that I can actually relax and enjoy an hour of good television.
There is, however, one aspect of the show that has been bothering me for a while, but more so this season.
Continuity.
While Andrew W. Marlowe and co are masters at writing dramedy, they really lack in the continuity department. Now, before you say anything, I am well aware that Castle is a procedural and because of that you might say that it doesn't necessarily need to have continuity for the show to work. I understand that. But it's important to take notice of something here. Castle is supposedly a crime procedural, but what really makes the show tick and be so successful — in my opinion, at least — are the relationships between characters. Just as in any other drama, the relationships (and not just romantic ones) are the heart and soul of the show. Sure we get a new case each week, but they're just there to serve as background for the characters to grow and evolve.
And that's the one thing on Castle that usually leaves me a tad disappointed because, even though it's a procedural show, there is a bigger story arc. I talked to a group of fans this afternoon to find out if I was the only one who felt like that and, boy, they had a lot to talk about. What has been bothering most fans is that all the major plot points have been, for the most part, sorely ignored in the following episodes.
For example:
Evidence #1
3.06 — 3XK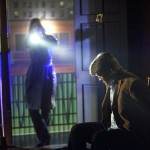 In this episode, Castle and Beckett face the fact that a serial killer was smarter than they were and escaped right through their fingers. Castle and Ryan were made hostages; the young detective took a serious blow to the head, which knocked him unconscious, and Castle got a little too close to being shot to death.
The problem here is not that they still haven't brought up that particular storyline again. What bothers most fans is that this was a significant event and there was no emotional fallout. Castle was distraught and frustrated for letting Jerry Tyson escape by the end of the episode and we haven't heard a single word about it. How did he deal with being held hostage? Or feeling guilty for letting a serial killer walk away?
After going through such a traumatic experience, you'd think Castle would be a little shaken up. But apparently he wasn't.
Continues on the next page