Before you read this, read 'A Lostpedia Administrator Takes a LOST Class: Week 1.'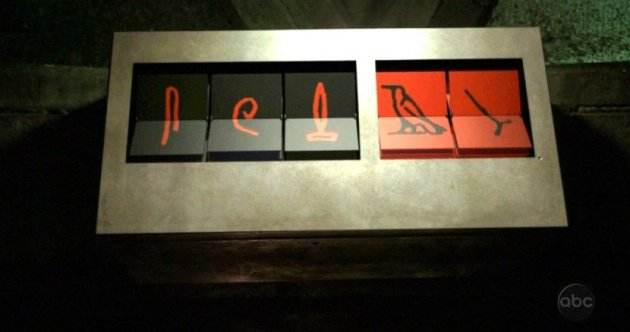 I've written thousands of words about LOST on both Lostpedia and TVOvermind, and still it was really difficult to write my first paper about the series.
I struggled with what the subject of my paper would be as soon as I got the assignment. There was just so much I wanted to write about. The subject of the paper was simple: take a theme from LOST, find religious implications to that theme, and write a paper about it. For me at least, that's much harder than it sounds.
I went through plenty of options, including judgment, martyrdom, and the repeated references to Hell. I even wrote a few hundred words into a paper on sacrifice before I decided that I just wasn't into it. I wasn't covering any new ground. I was simply treading the same old Island-as-a-Christian-allegory tropes that were so blatantly obvious that Chris Seay filled a book with them. I wasn't learning anything by writing a paper on the concept of sacrifice. As easy as it would have been to do so, I made the first decision not to rest on my LOST laurels. So, at 7:00pm on Thursday night before the paper was due Friday, I scrapped my entire plan and started fresh.
Something had stuck with me from class on Wednesday. We'd spent the majority of the class discussing whether any of the characters could be described as good or evil, and had even broken it down into instinctual responses (fight or flight). We briefly discussed whether a person was innately good or shaped by circumstances (obviously, I was for the latter), and I eventually determined that there was no one on the show, save perhaps Martin Keamy, who could be defined as truly evil. Most people in the class had only watched through season 2 at that point, and so discussion regarding the Man in Black and Jacob's moral persuasions was held off.
But then (and I can't remember what led to this topic), my instructor questioned the importance of the Egyptian references on the show. It wasn't until my search for a topic had reached a true point of desperation that I remembered this. Thus, my paper was born. I titled it "That Old Time Religion: Egyptian Mythology as a Theme of LOST" and buried my nose in Anthony S. Mercatante's reference book Who's Who in Egyptian Mythology, as well as Pearson Moore's LOST Humanity (a book I'm growing closer and closer to declaring essential for LOST fans).
I got an A.
You can read the paper on the next page. Some of my logical leaps might reach a little far, but besides that, I'm actually pretty happy with this paper. I learned a lot of cool new things, and was able to relate them to one of my favorite television shows. It's not often that you get to do that in a college class.