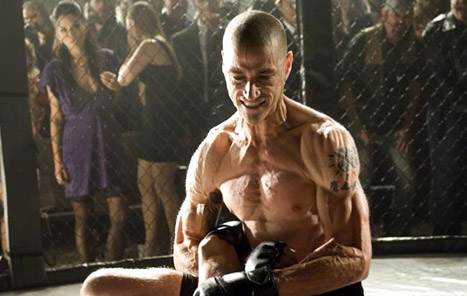 LOST leading man Matthew Fox has erupted into the news cycle as of late, and it isn't all bad news at all. The first 'incident' to bring Fox back to the public consciousness was when co-star Dominic Monaghan responded to a request to invite Fox to join the Twitter-verse. Monaghan responded that Fox was a 'woman beater' and wouldn't be inviting him to the Twitter-verse anytime soon. From there the Twitter-sation went south in a hurry when the fans reminded Monaghan that the assault charge's against Fox stemming from an incident with a party bus driver were merely 'accusations.' Monaghan responded "An accusation is when you'claim' someone did something wrong.i know.but hey little fan girl maybe want to get slapped around by him? Daddy issues? Blinded by the nice haircut? It's never okay. Maybe you have lower standards." Ouch.
Well, said assault charges were never actually pressed against Fox. Police that investigated the allegations decided not to pursue criminal charges against him, and, talk about good timing, the accuser, Heather Bormann, has withdrawn her suit against the actor. Pay off? Not according to her own lawyer in the case, which is news that might take the edge off Dominic Monaghan's comments since a lot of fans seem to be relating his comments with Bormann's accusations. Monaghan has not said much since the initial row on Twitter, and Fox has yet to reply directly, but Dom may have another reason to keep his mouth closed; Fox has apparently been training hard for his part in the upcoming Alex Cross adaptation.
In the film, Fox plays Picasso, an assassin who murders the wife of Washington D.C. detective Dr. Alan Cross, played by Tyler Perry. The first promo shot from the film shows that Fox has gotten seriously lean, and seriously shaved, for the role. Not sure that a crazed skin head apparently taking joy putting the hurt on someone is the image Matthew Fox wants circulating at the moment, but here it is.