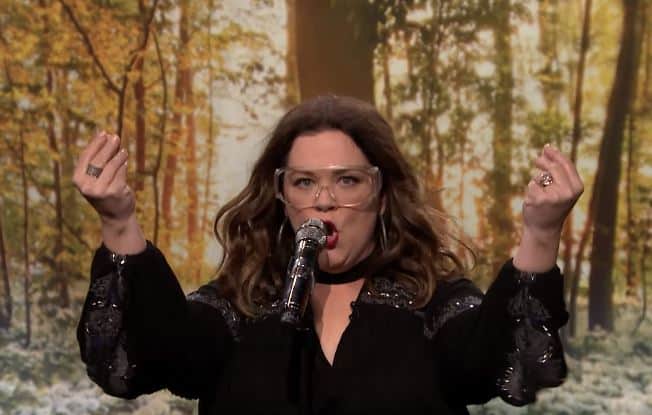 Melissa McCarthy was hilarious in Bridesmaids and pretty much every other movie she's been in (not to mention Sean Spicer on SNL), but she's taking her talents in a different direction this fall. We've heard that she has been working on a new project. The funny lady is trying her hand at producing and may even star in a 1970s era project about the first female police officers in the Boston area.
Here is what we know about her latest venture so far.
Novel based
Author Alexandra Lydon has written a book that details true stories of the first women police officers, both black and white, joining the Boston Police Department. The plot of the book revolves around the social revolution that was occurring during the period of the 1970s. At the time, the city was racially divided. The book has not yet been released, which means that we must depend on any press leaks or glean from rumors to find out what it is going to be about. McCarthy, who is likely to star in the project is joined by her husband Ben Falcone in the production which is a project of the couple's On The Day Production studio. Alexandra Lydon joins them as executive producer adding her input as work progresses.
McCarthy's inspiration
Melissa is best known for her comedic contributions to the entertainment business. Some of her top hits include "The Heat," "Gilmore Girls" and "Mike and Molly," but it was her participation in "St. Vincent" alongside Bill Murray that gave here a taste of dramatic acting which was melded with a bit of comedy. McCarthy has had a strong desire to move beyond doing comedy films and television and add greater versatility to her acting portfolio.
This may be the move that helps her to get out of the sticky situation of being typecast as a comedienne solely. It's a wise move at this point in her career because it is still obvious to most that she is remarkably funny, but has another side that needs further development and promotion to her fans. The star has received an Oscar nomination for her role in "Bridesmaids" as well as a Golden Globe nomination for "Spy." She's receiving some well-deserved recognition, but we haven't seen her at her full potential as a professional in the entertainment business yet.
When can we expect to hear more?
The project is still in the early infancy stage of development. With the novel not yet released, there will need to be a lot of work and collaboration done on the project. We're not certain if the producers have an idea of when work will kick into high gear. In the meantime, McCarthy is going to stay busy on a few upcoming films. She and Falcone have been busy writing, directing and producing other projects. For 2018, we'll see her as star of "Life of teh Party which is another comedy. She'll also appear in "The Puppet Murder Mystery: The Happytime Murders" as well as "Can You Ever Forgive Me?" It's possible that she'll get her way and start work on a musical Christmas film as the wife of Santa Clause in "Margie Clause," scheduled for a release date in 2019.