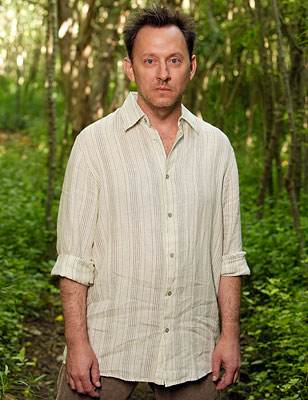 Last week, we reported that CBS had picked up the J.J. Abrams (LOST, Alias, Fringe) / Jonah Nolan (co-writer of The Dark Knight and The Prestige, brother of Christopher) pilot Person of Interest.
Last month, we reported that J.J. Abrams' other series, Odd Jobs, starring former LOST castaways Michael Emerson and Terry O'Quinn, was to be pushed back.
These two stories add up to this new report from TVLine: Abrams has (again) snagged Emerson, who will play a lead in Person of Interest.
This is great news, (Emerson's guest appearance on Parenthood this week reminded us all what a phenomenal actor the Emmy winner is) as anything that gets him back on our screens will be much-anticipated and widely watched. "The project is a crime drama centered on an ex-CIA agent, presumed dead, who teams up with a mysterious billionaire (Emerson) to prevent violent crimes in New York City," says the report. People who are presumed dead? Mysterious billionaire? Oh, how LOSTesque!
The news also comes with an air of mystery and perhaps sadness for us LOST fans who were dying to see Emerson and O'Quinn together again. This news surely puts their on-screen reunion in jeopardy. If Person of Interest takes off, will a different actor will be needed to pair with O'Quinn if Odd Jobs is to be developed next year? Who would you like to see in that role, if not Emerson? If Emerson isn't around, will O'Quinn still want to take the gig?
I'm getting ahead of myself with these questions, but somewhere down the line they will be addressed. Abrams and Emerson are two of the very best in the business, and Nolan has an incredible track record as well. Share your thoughts below!