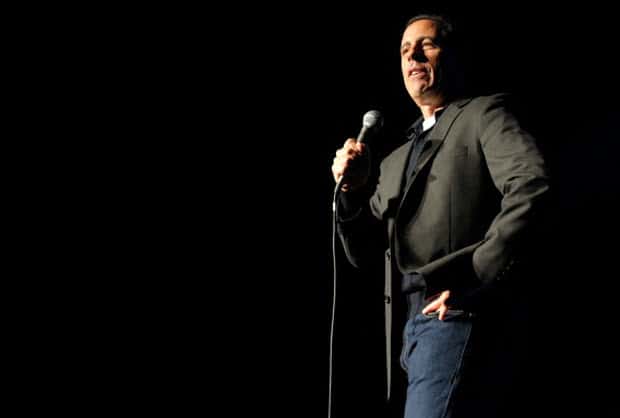 Well, file this news under yadda yadda yadda. In a very odd (yet undeniably cool) move, it seems the minor league Mets are holding a Seinfeld night. I know what you are thinking now. Um, what is a Seinfeld night? The Brooklyn Cyclones (a minor league Mets) are going to take one night to turn MCU park in New York to a kind of Seinfeld museum. It may sound a bit insane, but remember, Jerry Seinfeld has never made an attempt to hide his love for the Mets, and they want to show him some love right back.
July 5th of this Summer at MCU park will be Seinfeld Night. The park will be turned into and I quote, "an arena of Seinfeld references" that fans of the amazing show can come and apprciate. They are even changing the name of the park that day to Vandelay Industries Park. You really have to know your Seinfeld and appreciate it to realize just how awesome all of this is. There are some more details about Seinfeld night over at The Wrap.
I should also point out, if there was ever an instance in all your life to bust out your pirate puffy shirt or your bro (the man-bra), July 5th would be the best day to do that. I actually can't go, because June and July is when I train hardest for my feets of strength I need to do later on in the year during Festivus. If I did go, I would wear my rat-hat and bring my girlfriend, who is a soft talker. Okay, I will stop doing that now.
[Photo via Jemal Countess / Stringer]