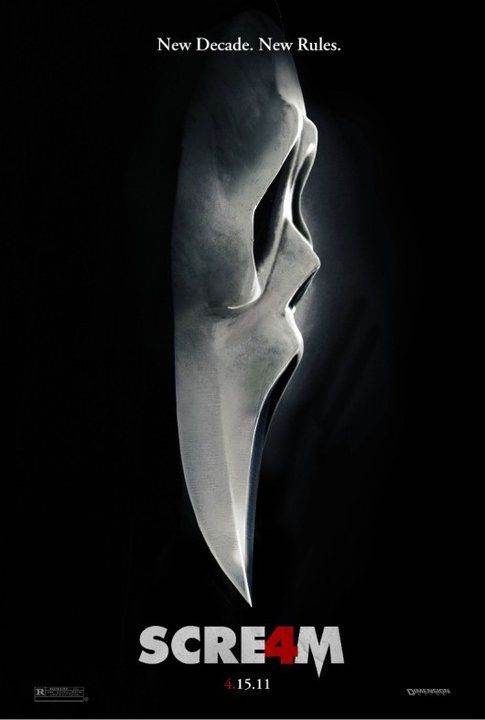 "New decade, new rules" indeed…
According to TVLine's Michael Ausiello, MTV has announced tonight that they are looking to bring the hit horror series Scream to the small screen. No word on what exactly the series would entail, but former MTV execs Liz Gateley and Tony DiSanto are behind this attempt with no sign of Kevin Williamson or Wes Craven in sight. In fact, I doubt Kevin Williamson will have anything to do with the Scream TV series as he's already made it clear that he will not be involved with Scream 5, especially after the behind the scenes drama during the filming of Scream 4.
Gateley and DiSanto, under their production company banner DiGa, are looking for a writer for the pilot. If I had any inkling of what their plans are for the series, I would surely send in my ideas for the series.
However, the idea of Ghostface slashing up a bevy of self-referential teens to bits on a weekly basis might come across as a bit far-fetched. Unless they turn Scream into an anthology series ala American Horror Story, which… still sounds like a stretch. To be clear, we're not knocking the idea just yet, because there is potential in the idea itself. Twelve or thirteen episodes could be enough time to span out the mystery of "Who is Ghostface?" and the show could be a platform for current teen TV stars to appear and be killed off as the show goes on. Hence the American Horror Story comparison.
However, would fans of the original films care about this TV version if it doesn't involve the Scream trio Sidney Prescott (Neve Campbell), Deputy Dewey Riley (David Arquette), and Courtney Cox (Gale Weathers Riley)? Those three are considered the heart of the franchise and it would be kind of odd to see the TV series without them, especially with all the Ghostface Killers from the films having a direct connection to Sidney, the series main victim.
If MTV wants to turn Scream into a TV series, then this blogger is all set for that, just as long as the franchise doesn't end up in Direct-To-DVD hell. As for my fellow TVO bloggers, the verdict is still out.
So what about you? Are you willing to watch Scream: The Series?
Source: Michael Ausiello, Scream-Trilogy.com