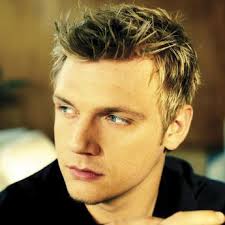 Man, I just wrote about an ICP show in my last article, and now a Nick Carter show? Nick Carter, for those who don't know, was the "blonde one" from the Backstreet Boys. And the rumors buzzing around Hollywood today is that VH1 has ordered a presentation of a reality show about the former boy band member who still seems like he is trying to get his life in order. Wow, what a day full of 90′s flashbacks, huh? Man, I really hope I am writing an article about the return of Alf next, but somehow, I doubt it.
So little is known yet, but as reported by Deadline Hollywood, VH1 is looking to get on board with Nick Carter and give us a reality show that will show us the star trying to move past his teenage fame and mature into a healthy, happy, family life with his soon-to-be-wife, Lauren Kitt. But anyone who knows anything about the Carter family knows, they can never tend to stray very far from trouble, and we are betting that is EXACTLY why VH1 wants to give him a show.
If the show ended up being a normal love affair between two people who just like to go for walks and watch movies, the show would last about fifteen seconds, so expect there to be way more drama than that, or they wouldn't really have a show. Just how crazy it gets, we won't know until the show gets filmed and green lit to be released, but know, this could happening sooner than later, so keep your eyes and ears peeled, because in the ultimate ironic 90′s twist to cap off this day, Backstreet's Back, ALRIGHT?
Sorry, I couldn't resist.