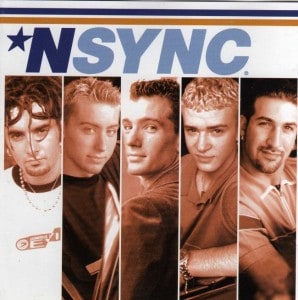 I guess I was living too comfortable in a world without NSync, and the gods themselves decided I needed some kind of fix to get on with my life, so for that reason alone (really, not that reason), NSync will be reuniting this Sunday on the VMAs on MTV. When Paul Tassi, our EIC here, asked us who wanted to cover this story, my arm shot up, but only because I wanted to yell out "It's Gonna Be Me". Well, it worked.
Uproxx has the more in-depth, less egocentric version of this story right here. But don't get all excited about this, thinking this is the resurgence of the old school boy bands. It is actually Justin Timberlake winning the "Video vanguard" award, and to perform, he is having his old band mates join him. So it is not so much a NSync reunion as it is the rest of the boys backing up JT. Which is, to say, how the group always functioned anyway, so no real changes there.
But seriously, even if you grew up hating this music like I did, there is a certain kitsch factor to all this that makes me want to see it. This stuff was a huge part of the 90′s and early 00′s, so it will be interesting to see just how time has affected them all, from looks to voices. Can they still dance? I know I shouldn't care, and I can pretend I don't, yet here I am.
Fine, the real reason I am interested is I want to see how fat Joey Fatone has gotten. I mean, come on, his name is Fatone and he's the "fat one". I can't be the only who still thinks that is hilarious, right?