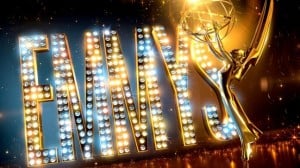 So the 2013 Emmys were last night, as I am sure you all know, but if you took to Twitter about it last night or are reading the recaps today, you can clearly see, people were not overly impressed. But we also need to take a look at the last few award shows we have seen outside of the Emmys (Oscars, MTV Music Awards) and generally, this year, people have said the same things about every award show the day after it airs. This was the worst (insert awards how name here) ever. So is it really that these have all been the worst, or is this a trend on society right now? Have we outgrown the "award show" mentality?
In a word, yes. We have outgrown it.
It is not coincidental that every award show this year got picked as "the worst yet", but if you look at the shows comparatively to past years, little has changed, outside of the viewers mentality. I think it has slowly dawned on all of us that the shows (songs, movies) we think SHOULD win never do, and these award shows end up being the modern day equivalent of "most popular" in high school yearbooks. While this trend may not actually end the reign of award shows, what is going to happen is the producers of these epic fails will see the reactions on Twitter, Facebook, as well as in the media and in the ratings, and they are going to be forced, eventually, to think of an alternative when this blueprint doesn't work anymore.
Just what the alternative will be, no one knows, but time will tell. As for now, I think it seems safe to say we all have "award show" fatigue, and could use a nice little stretch without one. Oh sweet, looks like we are hitting that stretch right now.