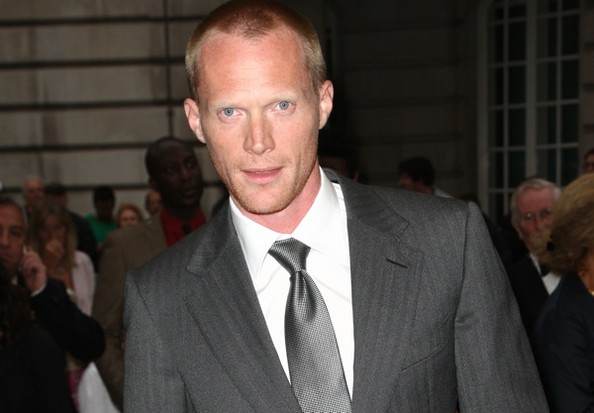 Actor Paul Bettany has joined the cast for the upcoming pilot Masters of Sex, being produced for Showtime, according to The Hollywood Reporter. 
While the show has a title that wouldn't be out of place with other late-night premium cable offerings, the pilot is dramatic fare, starring Bettany as sex education researcher William Masters. Ah, see, that's where it gets its title!
The pilot, which was greenlit by Showtime in August, will likely be a period piece set around the 1950s or '60s, dealing with the real-life Masters' research. I'm thinking of it as the television version of Kinsey.
The series is penned by The Pacific writer Michelle Ashford, and will be executive produced by Sarah Timberman and Carl Beverly, who have worked together before on shows such as FX's Justified and CBS's A Gifted Man.
Bettany, 40, has a slew of acting credits to his name: he's appeared in A Beautiful Mind, A Knight's Tale, Legion, Priest, Iron Man, and Iron Man 2. He'll reprise his role as the computer program J.A.R.V.I.S. in the 2012 Joss Whedon film The Avengers. This isn't Bettany's first time playing a historical scientist, either: in 2009, he appeared as Charles Darwin in the film Creation. Granted, though, Darwin and Masters aren't exactly the same types of scientist.
Masters of Sex has not yet been ordered to series, but if it is, we'll keep you posted.