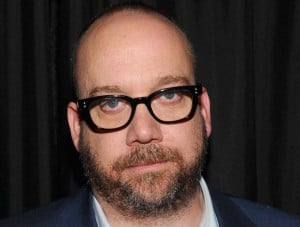 Paul Giamatti is a cool guy. He has a real every man appeal that works for him, and often makes him across as a regular, approachable guy, which you can't say for most of Hollywood. The FX network seems to be aware of this, as they just tapped Paul Giamatti to play the lead in their new show based on the Charles Willeford Hoke novels. If you are unfamiliar with the novels, that is okay, I'm not, and I can tell you, be excited.
So think of Miami, in 1985. Makes you think of Miami Vice, right? You imagine bright shirts hanging halfway open, showing swaths of chest hair. You imagine mustaches and bright neon colors. You imagine people wearing sports jackets with t-shirts underneath, and you imagine all that stuff for good reason. Because that is pretty much what it is. Well, if that is just your era, be excited, because that is both the place and the time that the Hoke novels take place in. If the prospect of seeing an 80′s version of Paul Giamatti doesn't excite you, you mustn't have a soul.
On top of it, the Hoke character is pretty much insane. You guys remember Shoot Em Up, right? Giamatti has already shown he can do insane, and do it well. You add to the the colorful inhabitants of Miami from the 80′s, some wacky capers and kooky criminals, and the fact that our hero might just be more tapped than the people he is chasing down, and it is plain to see why I am getting excited about Hoke already, and it was only just announced today.