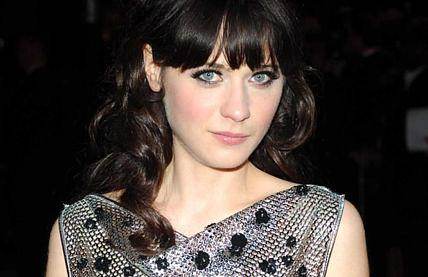 A string of casting rumors have lit up the TV news wire over the last couple of days with three of Hollywood's loveliest lovelies signing on to some very high-profile pilot projects.
Rachel Bilson may once again be working with The O.C. creator Josh Schwartz, this time taking on lead duties. The rumor is that Bilson is very close to signing on to headling Schwartz and Stephanie Savage's (Gossip Girl) latest creation for TheCW, Hart Of Dixie. If Bilson scrawls her name on the dotted line she'll be playing the part of a big city doctor who inherits a medical practice in a small Southern town brimming with colorful characters.
At FOX, Zooey Deschanel will be joining sister Emily – but not for a guest spot on Bones. Deschanel's star power is being sought to shore up the as yet untitled Liz Meriwether project at FOX. Sounds like a controversial one; originally titled 'Chicks and Dicks', the pilot would concern an otherwise conservative school teacher (Deschanel) who moves in with three juvenile guys.
Finally, over at NBC Steven Spielberg, Chicago duo Craig Zadan and Neil Meron, and Hairspray songwriters Marc Shaiman and Scott Wittman have decided that the world needs an adult version of Glee, and they think Debra Messing is just what their project, titled 'Smash', needs to shake the idea that Smash is … well … just an adult version of Glee. Smash is about a group of artists that come together to produce a Broadway show, and Messing would play the artistically rogue lyricist of the troupe.
Well there you have it, certainly a potent trio of talented actresses I'd love to see come to the small screen on a weekly basis – where are the men to represent? Any guys you'd like to see pop on the small screen when pilot season gets underway? Sound off in the comments below.
[poll id="37″]
source: TVLine