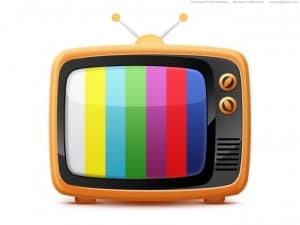 In the last five years, television has changed. From the way we watch it, to the way we talk about it. And it is a medium that is ever-evolving. Ten years ago, it was career suicide for a movie actor to make the leap to television. It often meant a marked end to their movie career, and their beginning in television, which they tend to stay in. But now, with epic shows like Game of Thrones and Breaking Bad, the allure of doing television seems very evident to most stars. It is a regular check, weekly, and a regular job, without having to worry when the next check is coming in. And with more big name movie stars making the leap to TV, we thought it might be the perfect time to ask, what star would YOU like to see get their own television show?
The fine print here is that we don't even mean any specific type of show. It could be a reality show, focusing on that star's life, if that is your thing. Or it could be a drama, where that particular actor or actress get to show their acting chops on a regular basis. It could even be a comedy, if that is more up your alley, but what celebrity intrigues you or entertains you enough that you would watch their show, weekly, no matter what format it was?.
Just yesterday, we reported that Pail Giamatti was set to star in his own show, and that got us thinking. Giamatti is an amazing actor, and we will be tuning in every week just to see what kind of stellar performances he delivers. But who else would we like to see starring in their own show? The answers around the office are many, from Ethan Hawk or Naomi Watts, all the way to Sam Rockwell, seems every person here had a different idea of who they would want to see weekly, and that got us thinking.
Who would YOU like to see starring in their own show? Take to the comments, or take to our Facebook and let us know!