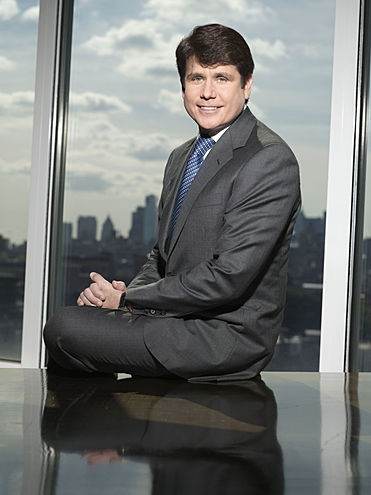 He appeared on a season of Celebrity Apprentice and he also used to be the governor of Illinois, but now Rod Blagojevich is facing a very long time in prison.
Earlier today Blagojevich was convicted of 17 corruption-related charges, including 11 charges related to him trying to sell President Obama's former Senate seat in Illinois. Blagojevich was originally charged with 20 corruption-related charges, but he was found not guilty on one charge and the jury was deadlocked on two others.
Last year Blagojevich's trial ended in a mistrial, but the former governor didn't get so lucky this time around. Blagojevich was convicted of wire fraud, attempted extortion, bribery and conspiracy. He was convicted on three counts related to his shakedown of a racetrack executive and three counts related to a shakedown at a children's hospital. He was found not guilty of soliciting a bribe from a construction executive and the jury deadlocked on the issue of whether he attempted to extort from now-Chicago Mayor Rahm Emanuel, who at the time was a member of Congress.
Blagojevich currently faces up to 300 years in prison. In other words, probably the rest of his life. At the very least, he will be a very old man before he makes parole. Details on his sentencing are some to come in the near future.
clarissa @ tvovermind.com
twitter.com/clarissa373
twitter.com/tvovermind